108. Strange Events
Tuesday, March 29th, 2022
Spent a couple more hours working on Tiny Project #8 this morning - I love building new things.
Some strange/cool things happened over the past few weeks that I thought I should document.
First, I got an email from a guy telling me a Twitter account that tracks Wikipedia edits from inside the Australian government appears to show someone created a draft article for Mailoji.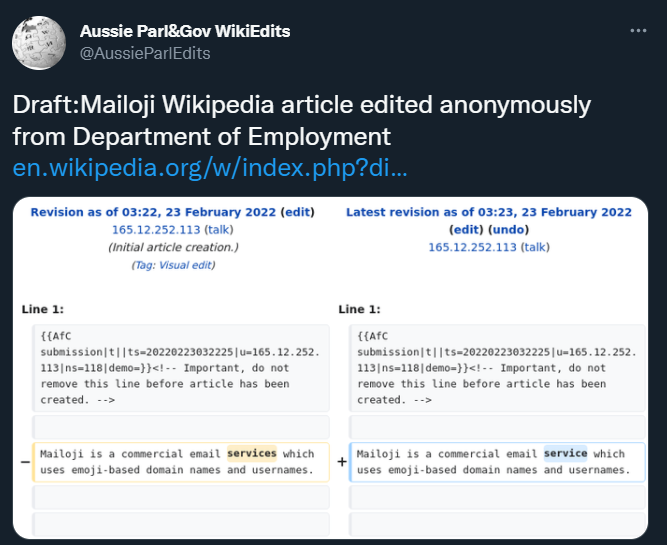 I have no idea what to make of this - it's kinda cool, kinda scary - if it was you who created it, let me know!
Second, a twitch streamer live-streamed my 8-bit battle royale game!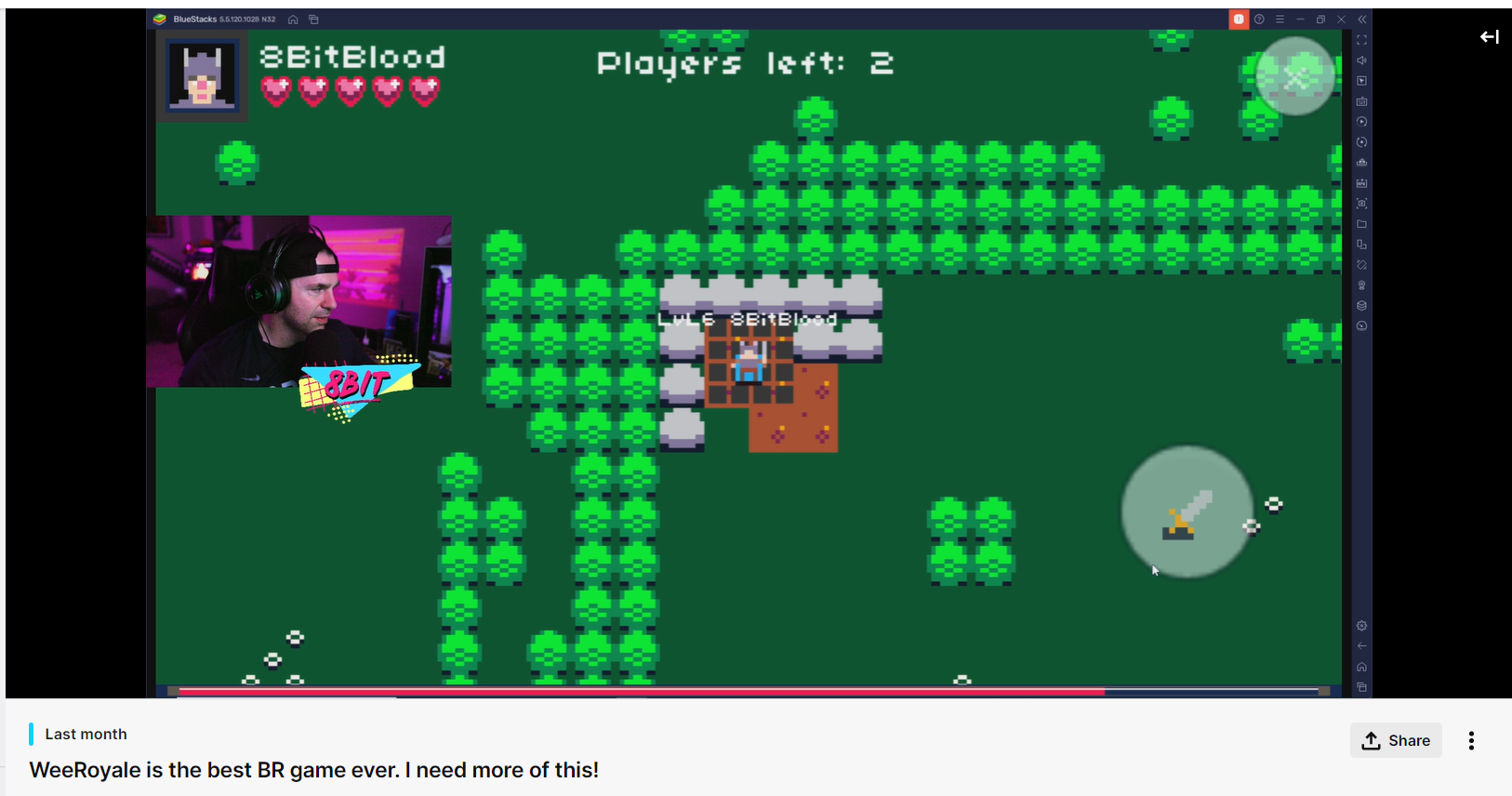 The game is very much broken, but it's cool there's still interest. I actually think I've lost the codebase for it when I switched laptops a couple of years ago, which sucks.
I really want to work on it some more. I'm going to check if I can recover it somehow.