111. How much $ I made in March
Friday, April 1st, 2022
3 Months of 2022 done, here are the revenue stats for my two active projects for March.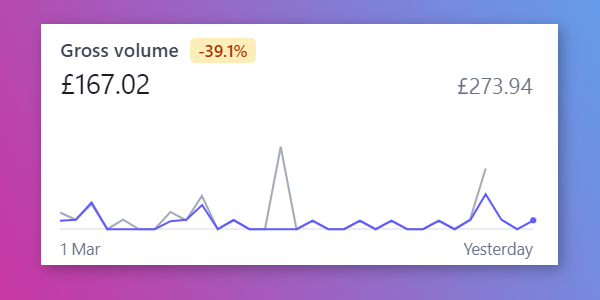 Paper Website brought in £167.02 in revenue. This is down on last month, although I'm not surprised, as I got lazy and completely stopped my marketing efforts.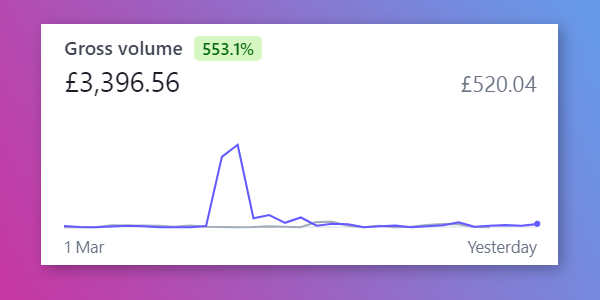 Mailoji on the other hand did £3,396.56 in revenue - an incredible stat. I experienced the full power of SaaS and renewing subscriptions!
In total this meant my tiny projects brought in £3563.58 ($4,680.98).
Customer acquisition for both products was low this month - I might try experimenting with ads again to improve this.
I want to get this new project live by the end of April, perhaps I might even be able to include it in next month's revenue report!