130. Last Page
Monday, May 16th, 2022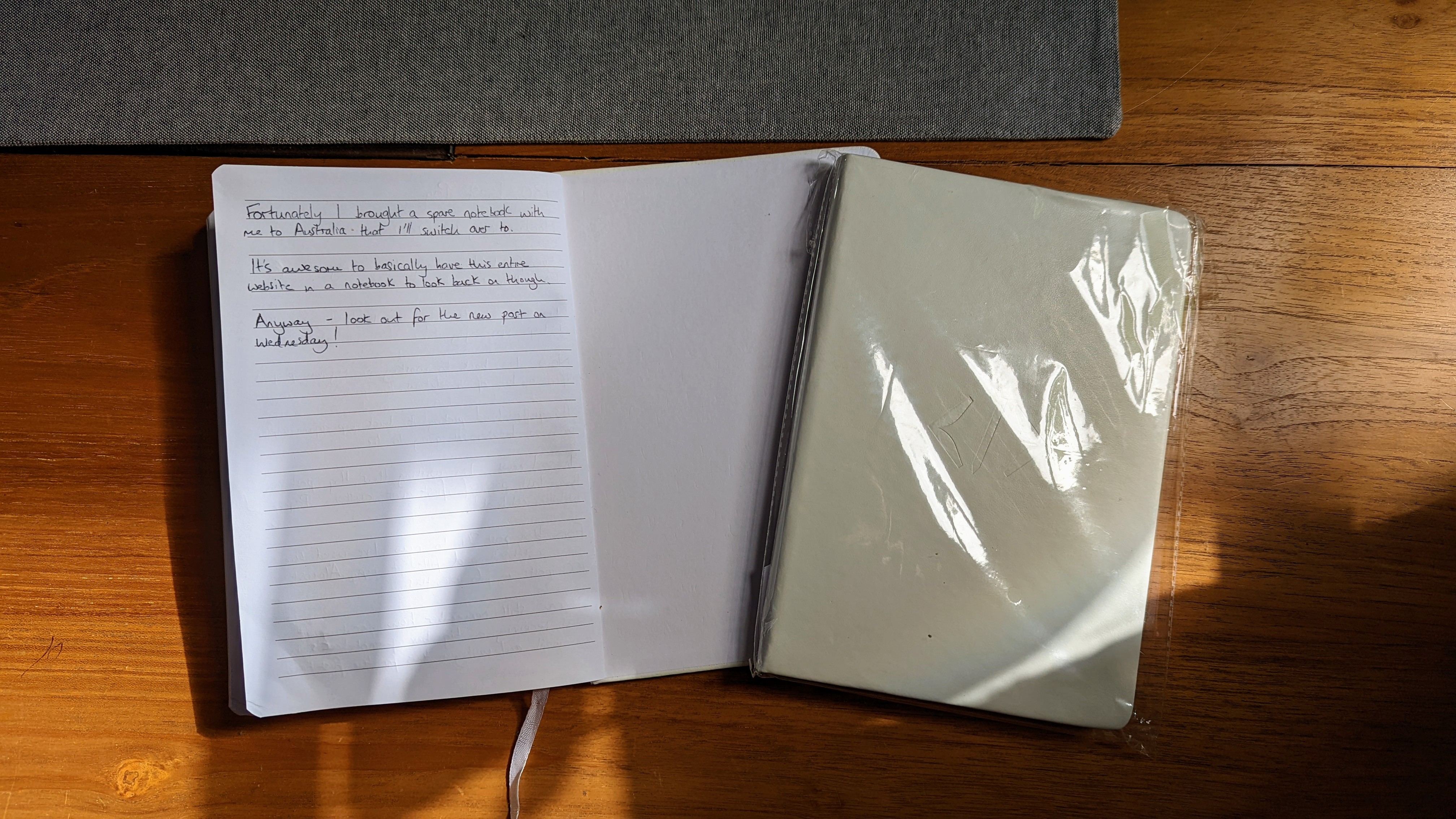 I've finally finished writing this "2 years of tiny projects" post.
I'm going to launch it on Wednesday May 18th, I hope you enjoy it!
Now, I'm back to working on my new project after a bit of a detour.
It's quite hard picking it back up again after such a break, not going to lie.
In sad news, I'm writing this blog post on the last page of my first ever custom Paper Website notebook!
From blog post #34 to now I've used the same notebook and filled it up. Almost 100 posts in 6 months.
I can still remember how exciting it was receiving a big box of custom notebooks in the mail and writing in one for the first time.
Fortunately I brought a spare notebook with me to Australia that I'll switch over to.
It's awesome to basically have this entire website in a notebook to look back on though.
Anyway - look out for the new post on Wednesday!