Hire a Prompt Engineer
Wednesday, November 2nd, 2022
Just launched! A brand new section in PromptBase: Hire a Prompt Engineer: https://promptbase.com/hire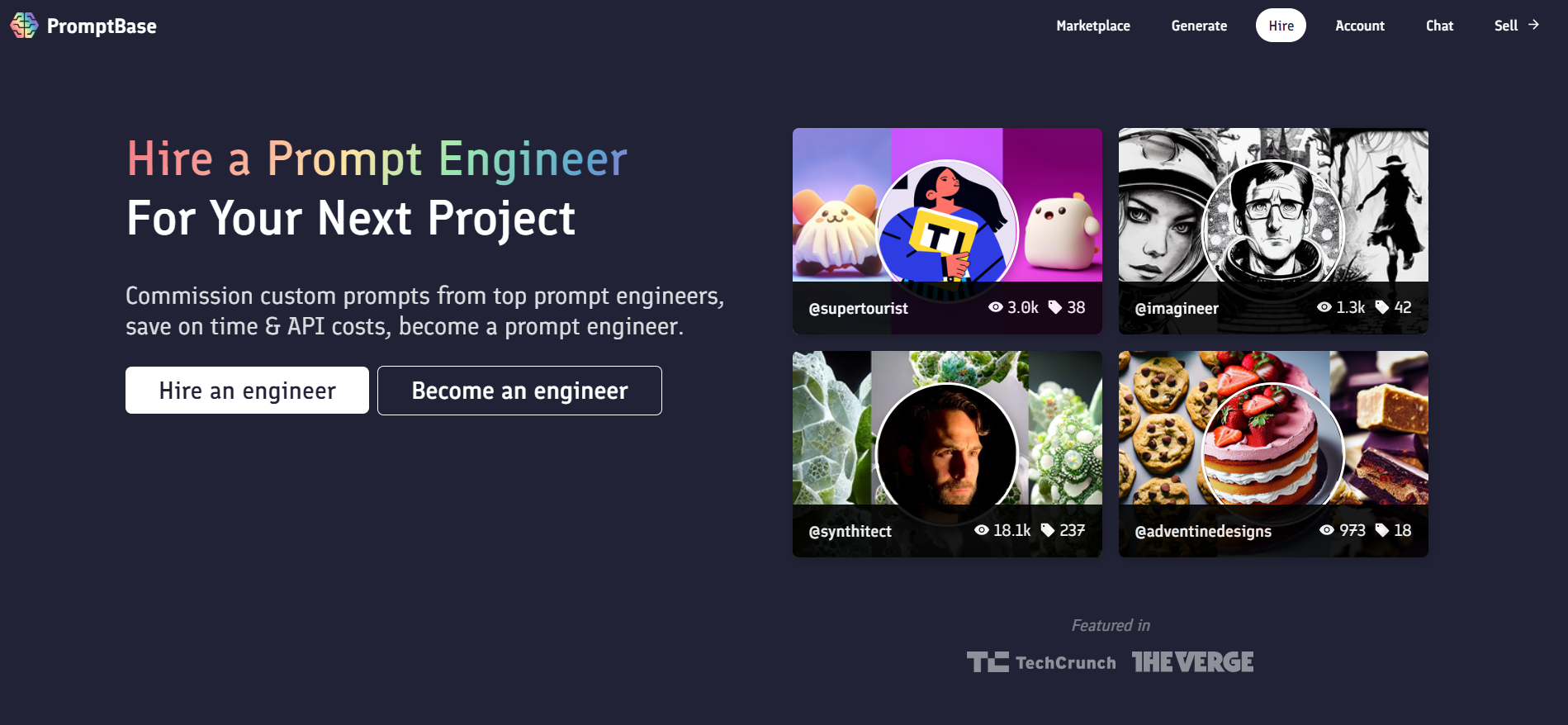 Instead of buying a standalone prompt file, you can commission a talented prompt engineer on PromptBase to create a prompt for you.
You can find a Prompt Engineer you like via their profile.
Then start a chat with them and pre-pay for your prompt, then the prompt engineer creates your prompt for you.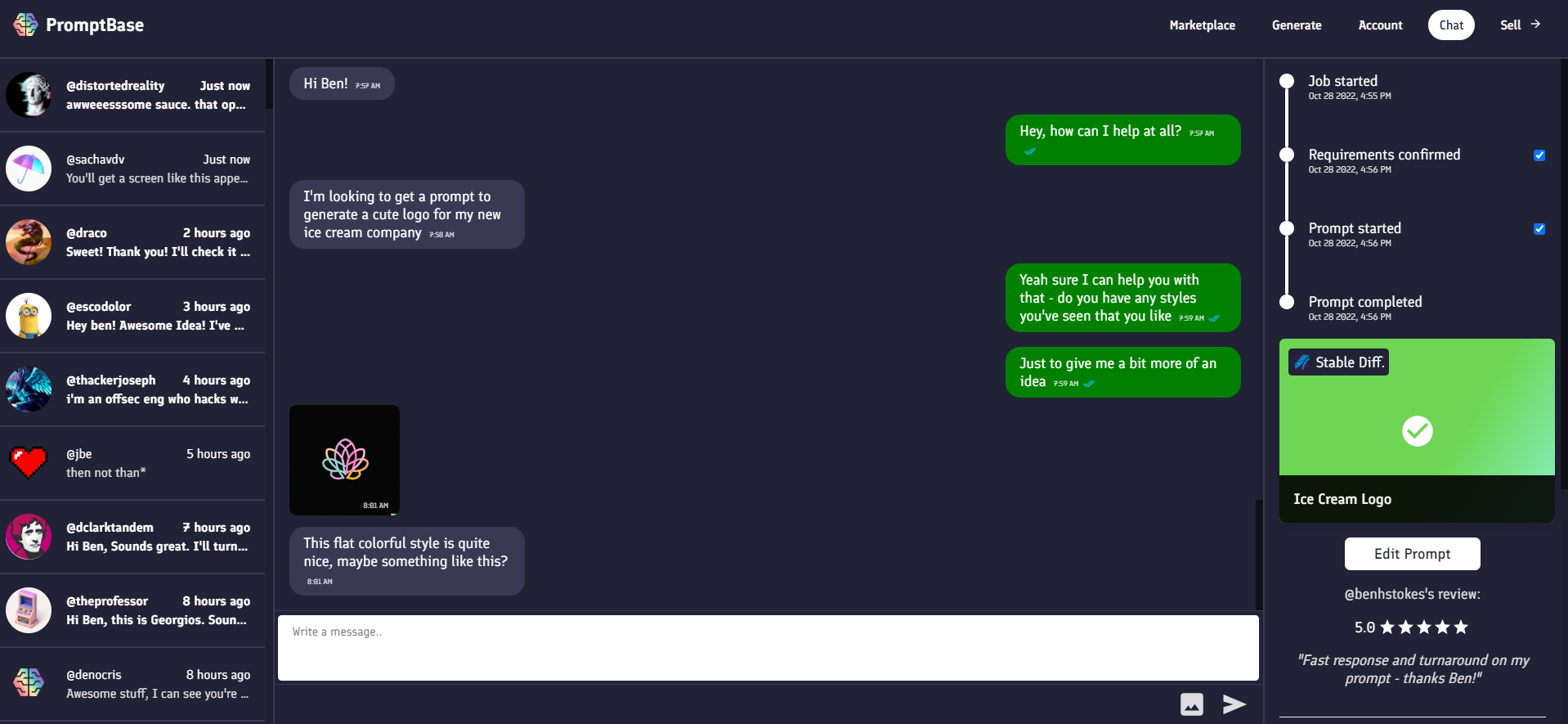 It's a brand new income stream for a prompt engineer - and potentially the first place on the internet to hire one.
Very excited to see how it goes. I've had quite a few emails from both buyers and sellers requesting this feature - so I'm confident the demand is there.
Building this was challenging but pretty fun - I basically created my own WhatsApp clone with integrated payments for the chat window.
The best thing was - I launched this hire page by messaging the 100 top sellers through my own chat feature. It was so awesome to speak with some of these insanely talented people, and a great way to get feedback.
I'll report back on how it goes, and hopefully return to more regular updates on this blog!