34. My 100 Custom Notebooks are here!
Monday November 1st 2021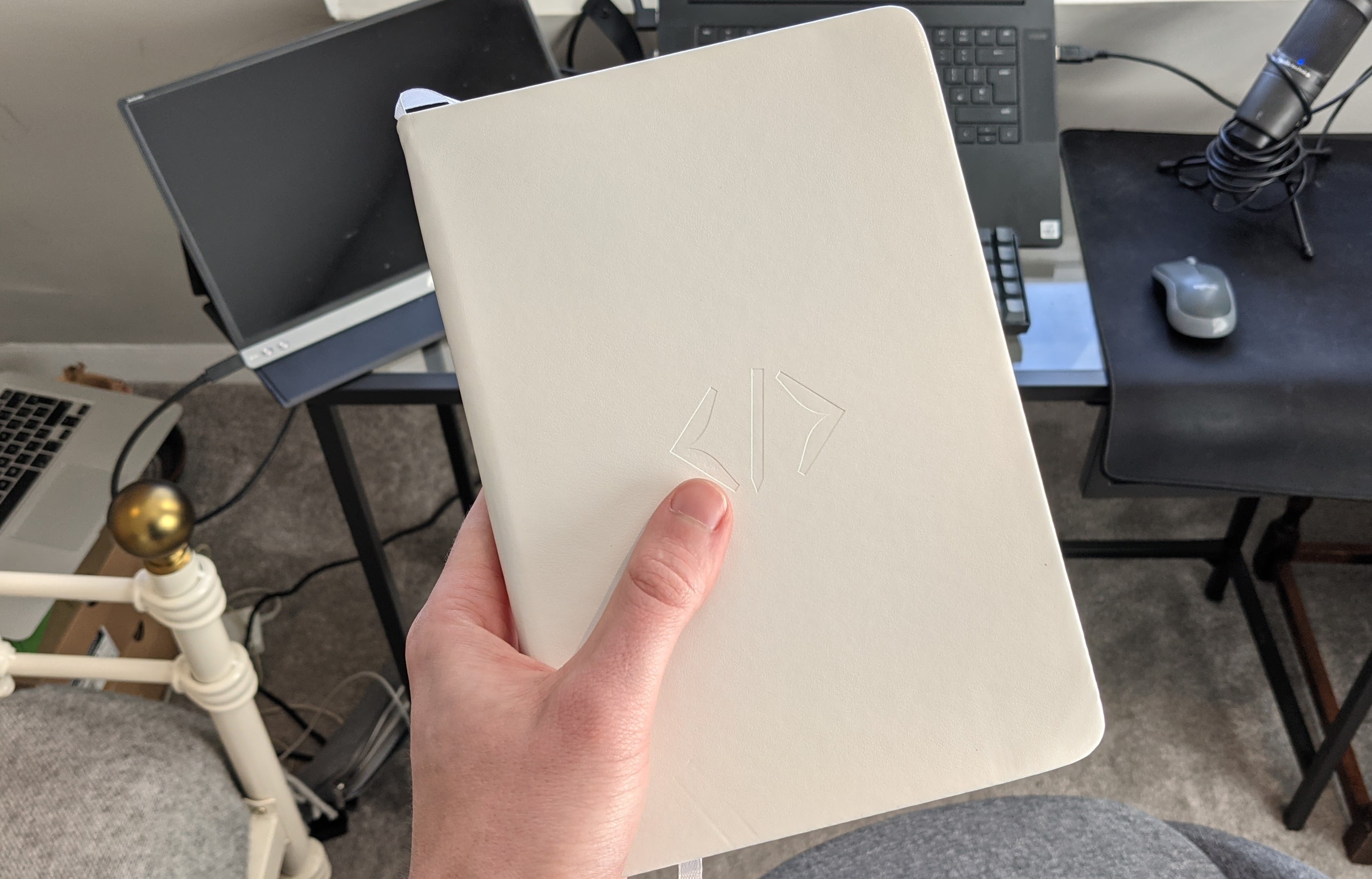 I'm currently writing this blog post in an official Paper Website notebook!
This is crazy. I now have an official physical product to sell. See ya later Moleskine notebook!
The 100 notebooks arrived in two big cardboard boxes. They weighed about 16kg each, so were quite heavy to haul up 3 flights of stairs to my flat.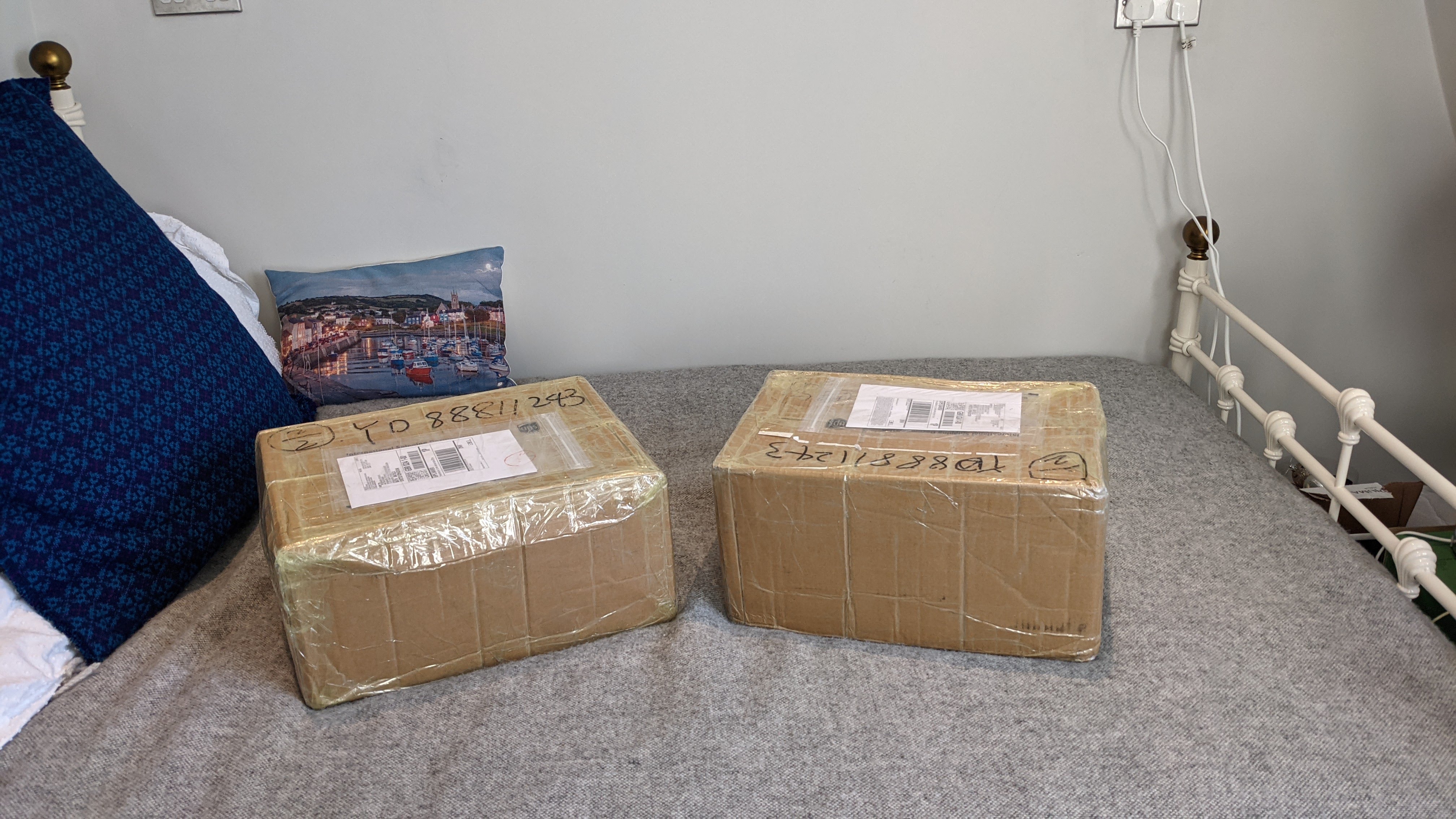 Quality seems good. Paper quality is excellent (actually better than the Moleskine I was using before). Everything is as expected - which is a massive relief.
They look really minimalist and techy, which is the vibe I wanted as these notebooks are being used by people to create a website.
All that's left to do now is take some good product shots and videos, then I'm ready to launch Paper Website officially.
This is so cool - having physical notebooks for Paper Website was a bit of a pipe dream when I started working on this tiny project - now it's real!