66. Exploring
Monday, January 3rd 2022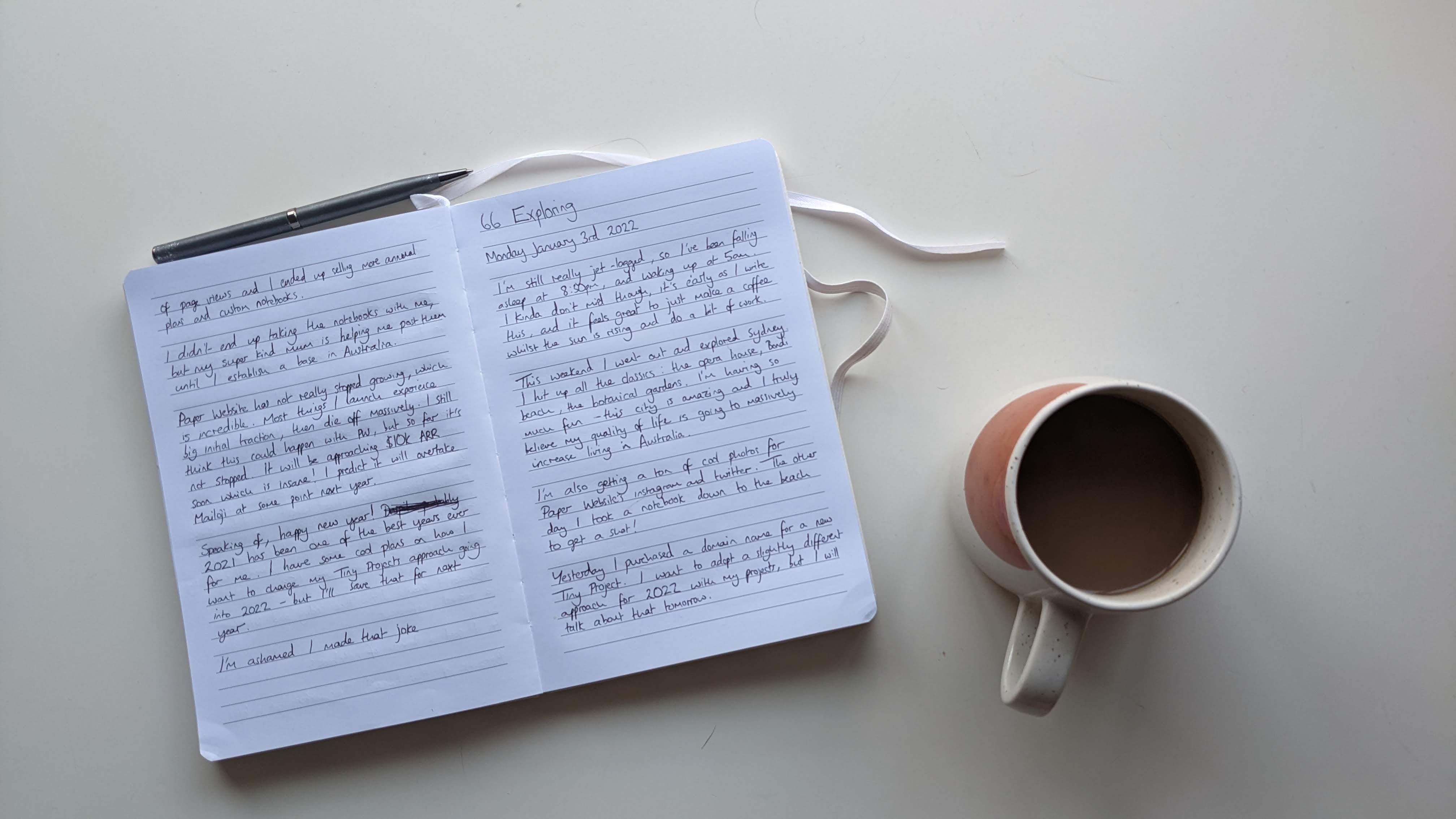 I'm still really jet-lagged, so I've been falling asleep at 8:30 pm and waking up at 5 am. I kinda don't mind though. It's early now as write this, and it feels great to just make a coffee whilst the sun is rising and do a bit of work.
This weekend I went out and explored Sydney. I hit up all the classics: the opera house, Bondi beach, the botanical gardens. I'm having so much fun, this city is amazing and I truly believe my quality of life is going to massively increase living in Australia.
I'm also getting a ton of cool photos for Paper Website's Instagram and Twitter. The other day I took a notebook down to the beach to get a shot!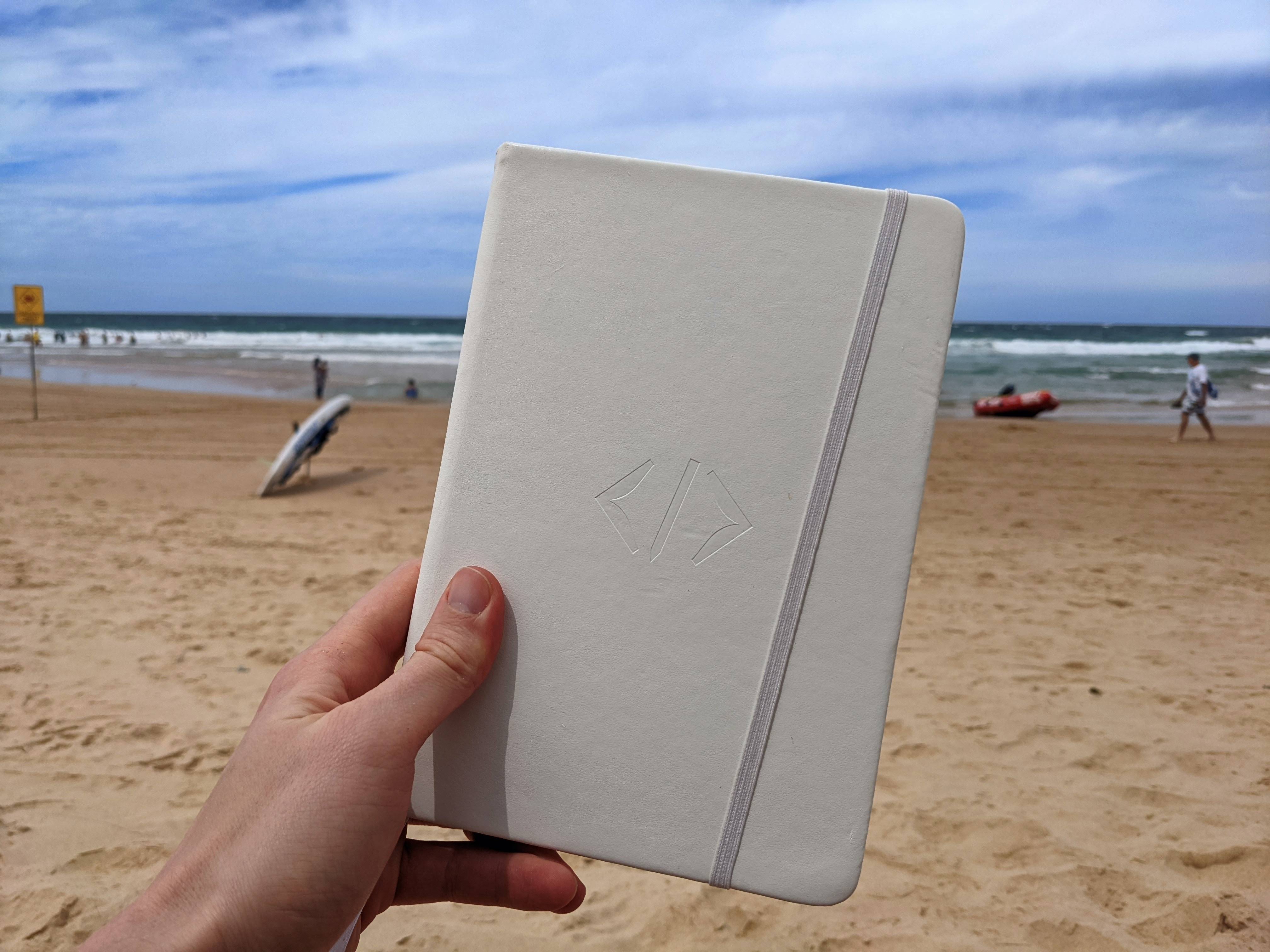 Yesterday I purchased a domain name for a new tiny project. I want to adopt a slightly different approach for 2022 with my projects, but I will talk about that tomorrow.