Back to Video
Friday, July 22nd, 2022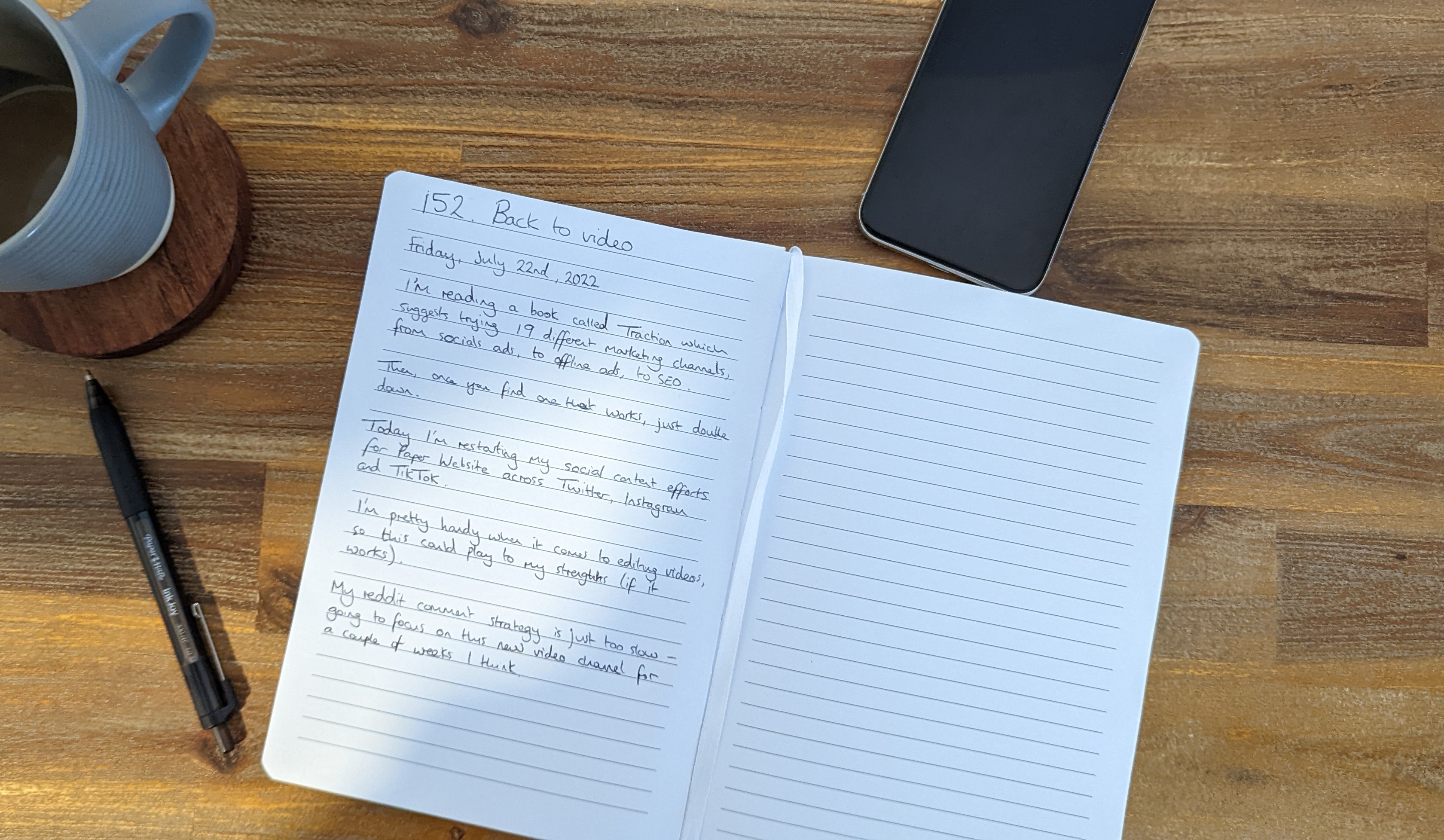 I'm reading a book called Traction which suggests trying 19 different marketing channels for your startup, from social ads to offline ads to SEO.
Then, once you find one that works, just double down.
Today I'm restarting my social content efforts for Paper Website across Twitter, Instagram and TikTok.
I'm pretty handy when it comes to editing videos, so this could play to my strengths (if it works).
My Reddit comment strategy is just too slow - I'm going to focus on this new video channel for a couple of weeks I think.