Dollar Mail
Friday, August 19th, 2022
My biggest goal with PromptBase right now is growth.
However, it's a marketplace, which is notoriously hard - I need new customers, and I also need new prompts coming through the door.
Today I added sales notification emails for whenever you make a sale. Users could previously passively check sales in their dashboard - but they were never actively alerted when they made a sale.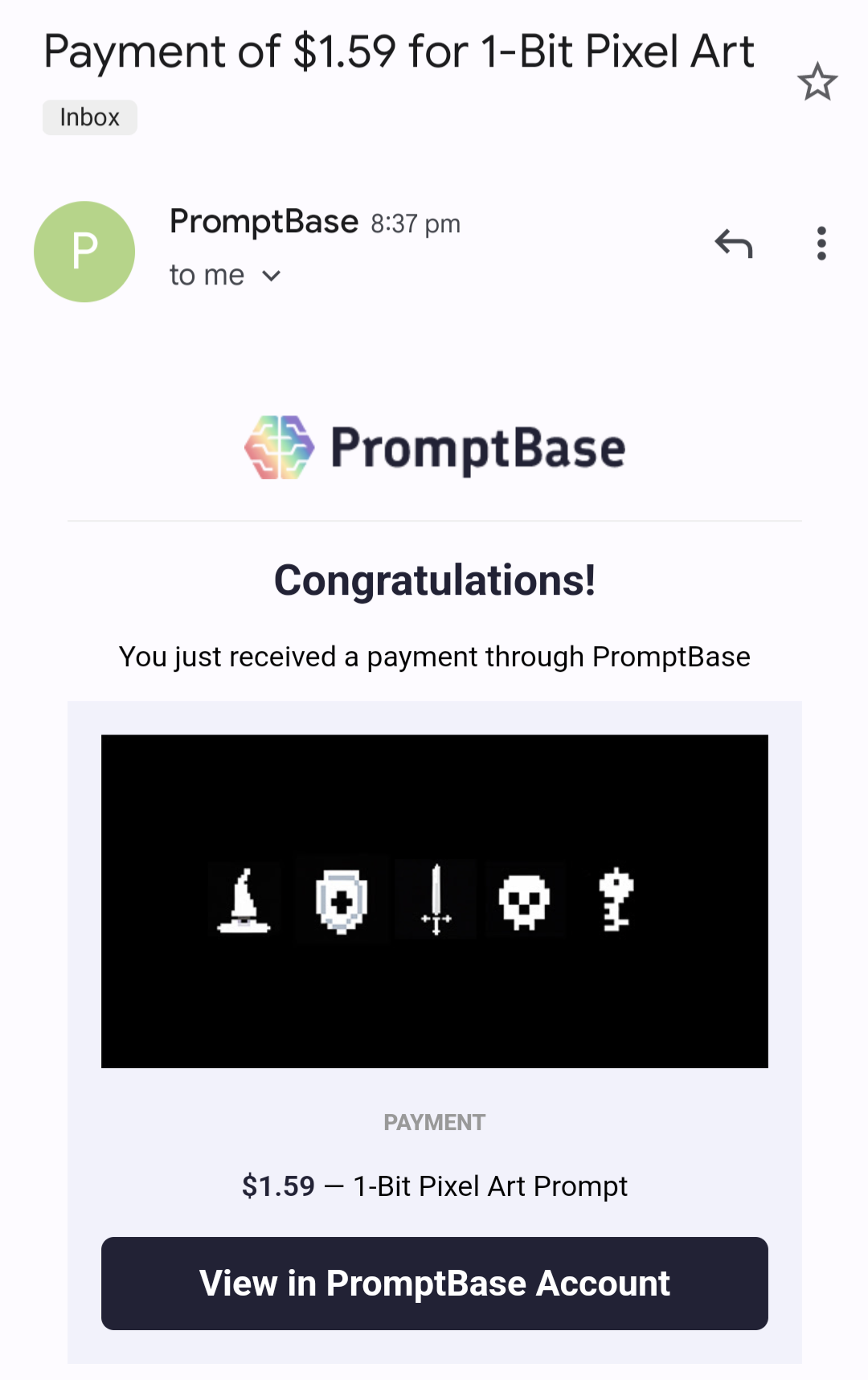 Yes, these emails are useful - but my sneaky ulterior motive is really to constantly remind users they're making money, and therefore encourage them to make more prompts.
Now at 207 prompts uploaded.