PromptBase in The Verge!
Monday, September 5th, 2022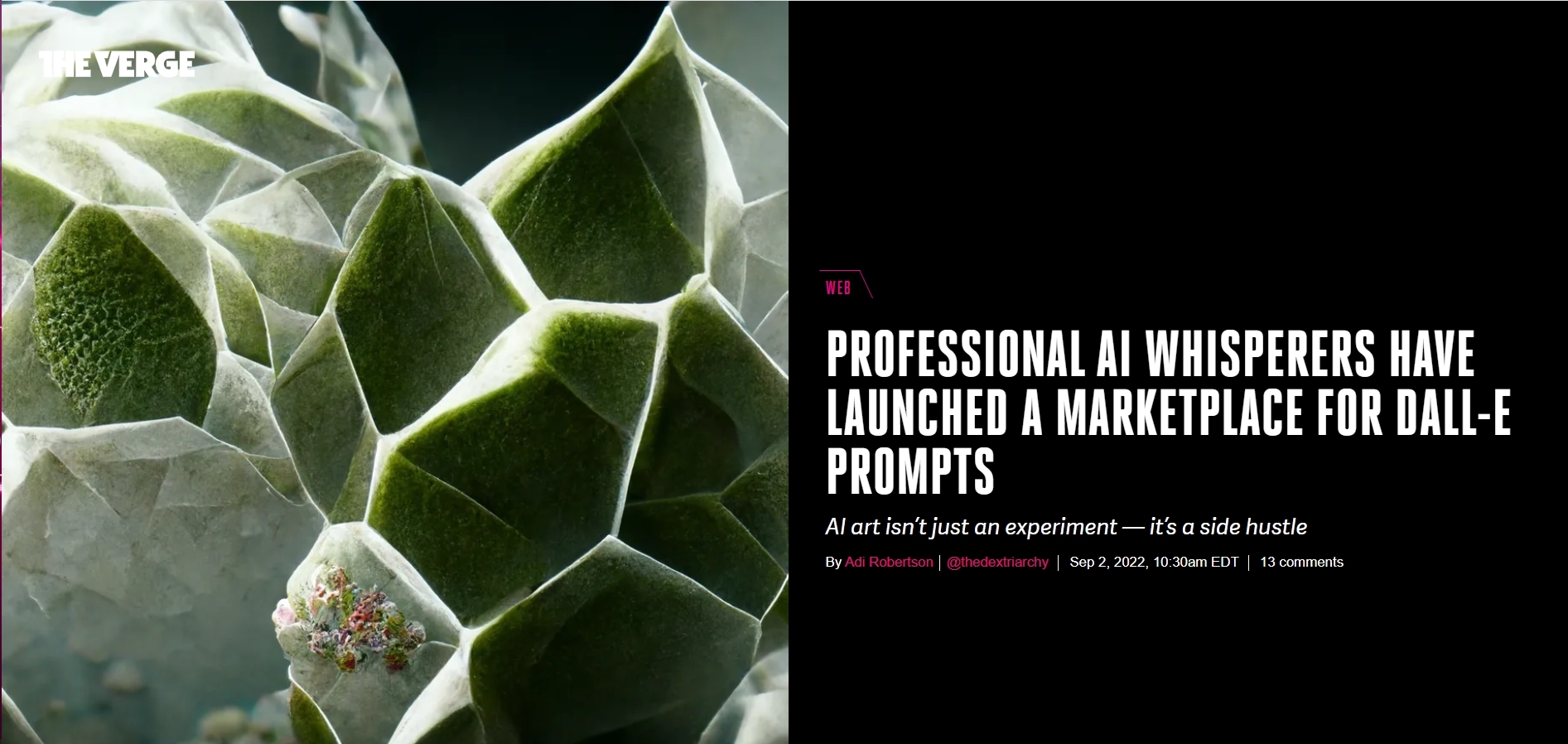 Big article from The Verge about PromptBase came out over the weekend - it was an interview with a user selling their prompts on the marketplace - really good!
Numbers have all skyrocketed: sales, prompts uploaded, page visits.
Last week I reported having 1,000 registered users, now that number is about 2,500.
Every project I've launched previously kinda fizzles out after a few months, e.g. they get a huge spike after a Hacker News/Product Hunt launch, then it quietens down.
Each day I expect this to happen with PromptBase - in fact, I still half think it probably will when the current text-to-image hype dies down a bit.
Right now though, it's not showing any signs of slowing down.