Tiny Press tour
Monday, December 20th, 2022
Last week PromptBase got quite a lot of press!
I did interviews with Fast Company and MadeWithAI, and also had a feature in the Financial Times.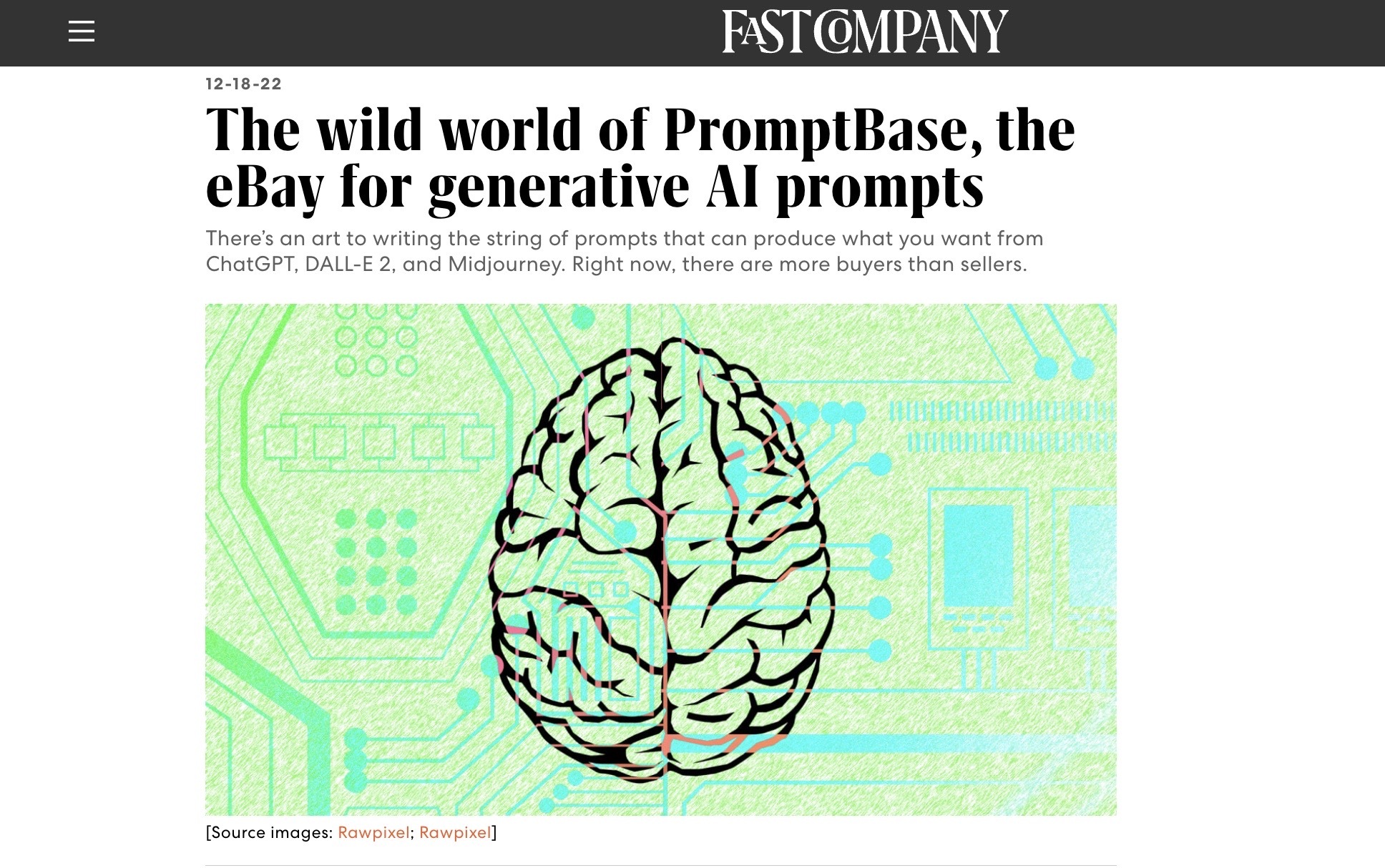 I'm under no illusion that this is mainly because selling prompts is somewhat of a strange, taboo topic right now.
But hey, all press is good press - and you gotta love a backlink.
Some other interesting questions around PromptBase are:
- Will the need for prompts and prompt engineers die out as AI gets better?
- Are you concerned about "stealing art" used to train models like DALL-E?
You can check out those interviews for my answers, but I'll write about them here soon too!