994 Button Presses
Wednesday, January 11th, 2022
The feature that broke PromptBase the other day is operational and working well.
Now, if you see a prompt you like, you can favorite it by clicking a little heart button.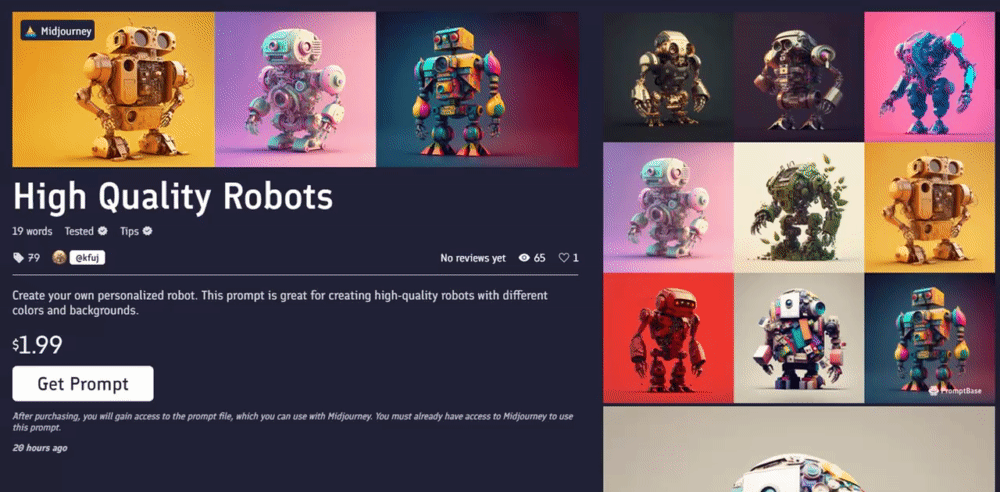 Then your favorite prompts are saved to your account.
Pretty basic idea - however since it launched a few days ago that lil' heart button has been pressed 994 times!
It's a win-win-win feature for all parties involved:
Buyers can browse longer and use the site even if not purchasing. It's also useful for bookmarking prompts to come back to later.
Sellers get more feedback on prompts, and favorites serve as social proof to increase sales.
For PromptBase, favorites can be used to better rank prompts to highlight the best ones.