TwitBase
Friday, January 13th, 2022
PromptBase is a marketplace, but in a very strange way it's also like a social network for Prompt Engineers.
There's profiles, messaging, likes - the only thing missing really was followers and the ability to follow other creators.
...Until now!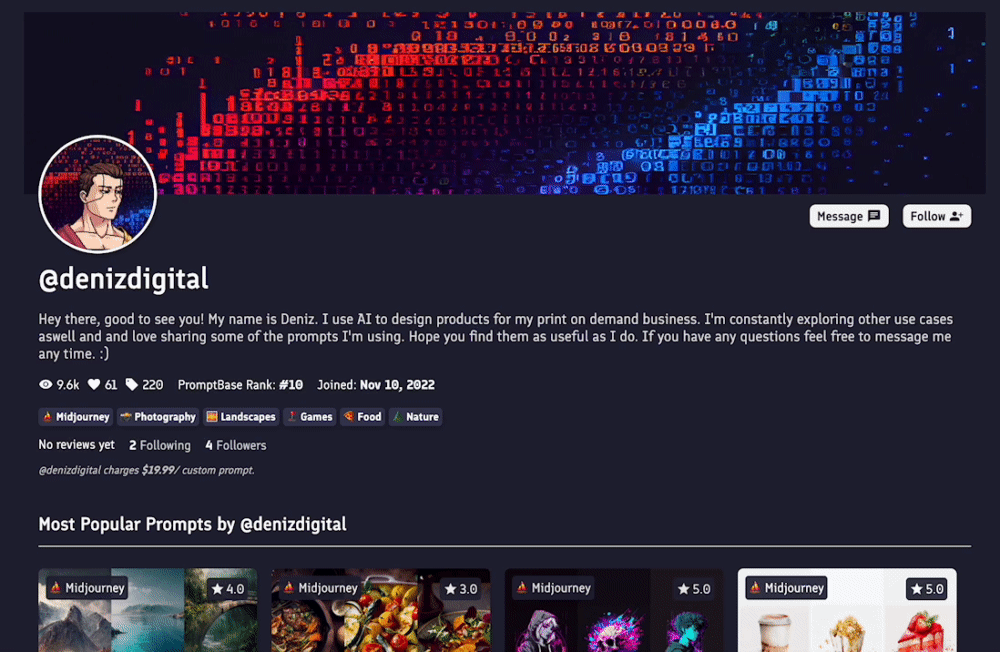 With one click you can follow a creator and get notified whenever they release a new prompt (I also gave profile pages a fresh lick of paint)
At the time of writing I have a whopping 12 followers - practically a celebrity.