21 - Stealing Marketing Tips
Monday, October 11th, 2021
Good morning! I was out in Brighton all weekend so I'm feeling pretty tired coming into this week. I'm currently pumping myself full of coffee to get myself going.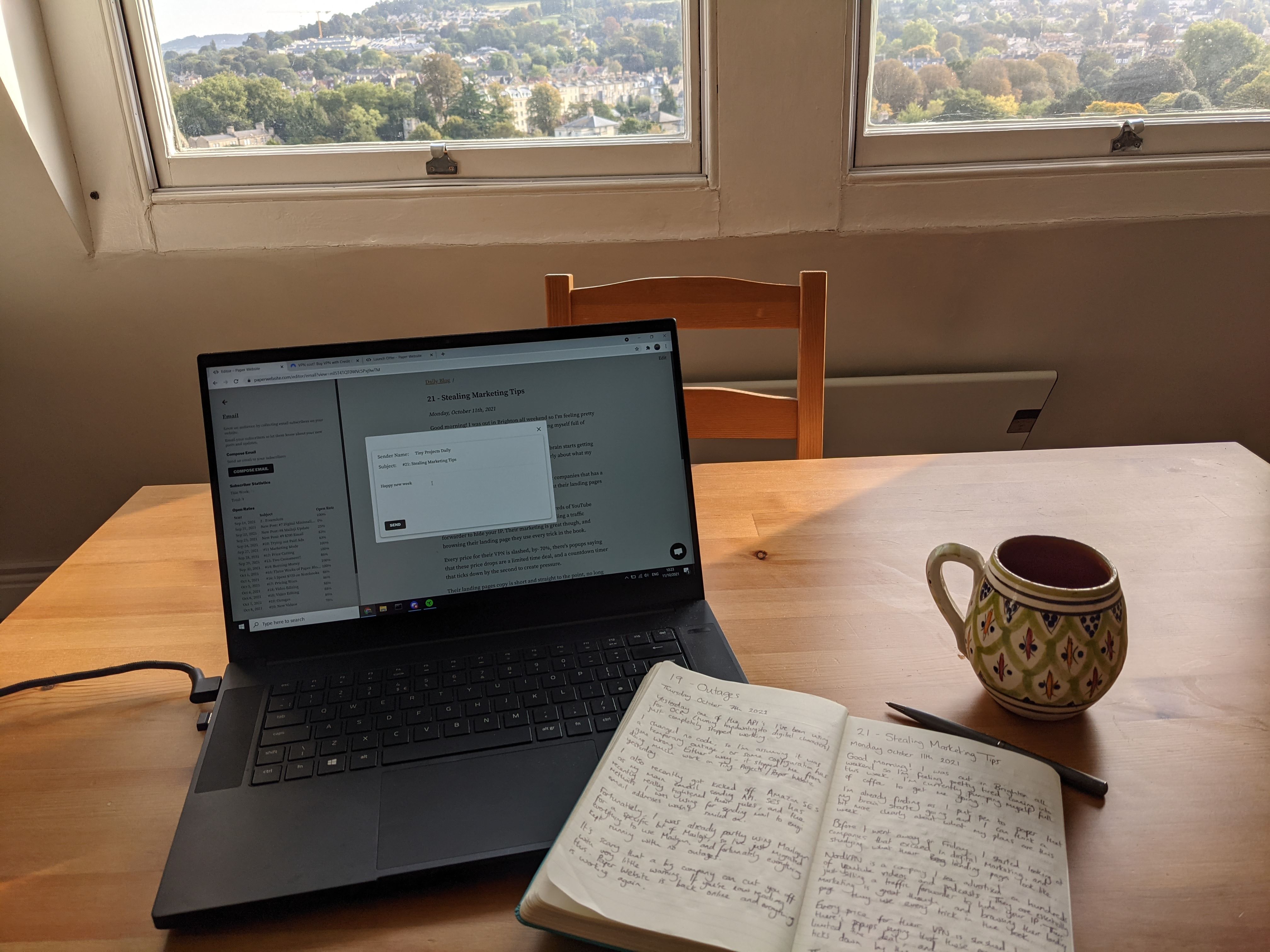 I'm already finding as I put pen to paper that my brain starts getting into gear, and I can start thinking a bit more clearly about what my plans are this week.
Before I went away on Friday, I started looking at companies that have a big digital marketing presence, and studying what their landing pages look like.
NordVPN is a company I see advertised on hundreds of YouTube videos and podcasts. Essentially, they are just selling a traffic forwarder to hide your IP. Their marketing is great though, and browsing their landing page they use every trick in the book.
Every price for their VPN is slashed, by- 70%, there's popups saying that these price drops are a limited time deal, and a countdown timer that ticks down by the second to create pressure.
Their landing pages copy is short and straight to the point, no long paragraphs. Every question a customer might ask about why they should not buy this product is answered in some way: "Best deal", "Worlds best VPN".
I'm sure it's not the best landing page in the world, but I can imagine millions of dollars have been spent on teams of professionals A/B testing this website to squeeze out as many sales as possible.
I started creating a page that takes some of these elements. It's for my annual plan offer of free notebook + free domain name. Already it's looking good! It's a lot more enticing than the grid of pricing features I had before.
My goal today is to finish this page and set it up with some ads.