22. Big Money Emojis
Tuesday, October 12th, 2021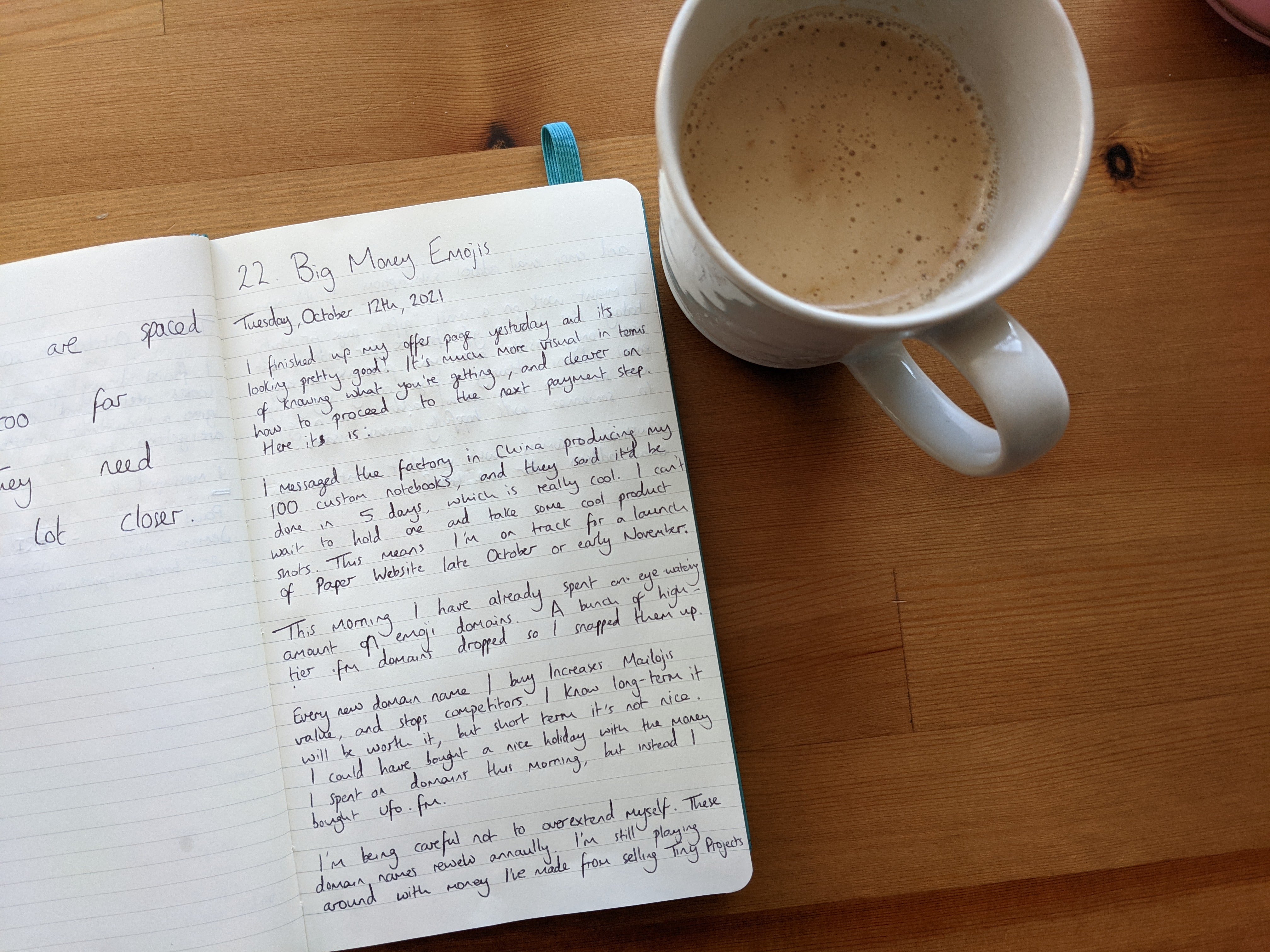 I finished up my offer page yesterday and it's looking pretty good. It's much more visual in terms of knowing what you're getting, and clearer on how to proceed to the next payment step. Here it is: https://paperwebsite.com/offer
I messaged the factory in China producing my 100 custom notebooks, and they said it would be done in 5 days, which is really cool. I can't wait to hold one and take some cool product shots.
This means I'm on track to launch Paper Website in late October or early November.
This morning I have already spent an eye-watering amount on emoji domains, a bunch of high-tier domains dropped so I snapped them up.
Every new domain name I buy increases the value of Mailoji, and stops competitors. I know long-term it will be worth it, but short term it's not nice. I could have bought a nice holiday with the money I spent on domains this morning, but instead I bought 🛸.fm.
I'm being careful not to overextend myself. These domains names renew annually, I don't want to get into a situation where I'm stuck with a load of emoji domain names not making money. However, I'm still playing around with money I've made from selling Tiny Projects and emoji email address subscriptions, so it's okay for now.
I might work on a small gifts page for Mailoji today. I've had a gift feature for months, but it's only visible once you purchase an email address. Having a page clearly saying, "you can send an emoji email address as a gift to someone" will hopefully increase sales.
Christmas is coming, who wouldn't want an emoji email address under the tree?