39. Launch Week #1
Monday, November 8th, 2021
This week is the first of two weeks in which I plan to officially launch my next tiny project, Paper Website
If you didn't know, Paper Website lets you start a tiny website from your notebook, just using Pen and Paper. You take a picture of a page to convert it into a website.
You're using Paper Website right now - I'm writing this website you're reading using ink and one of the 100 custom notebooks I've printed.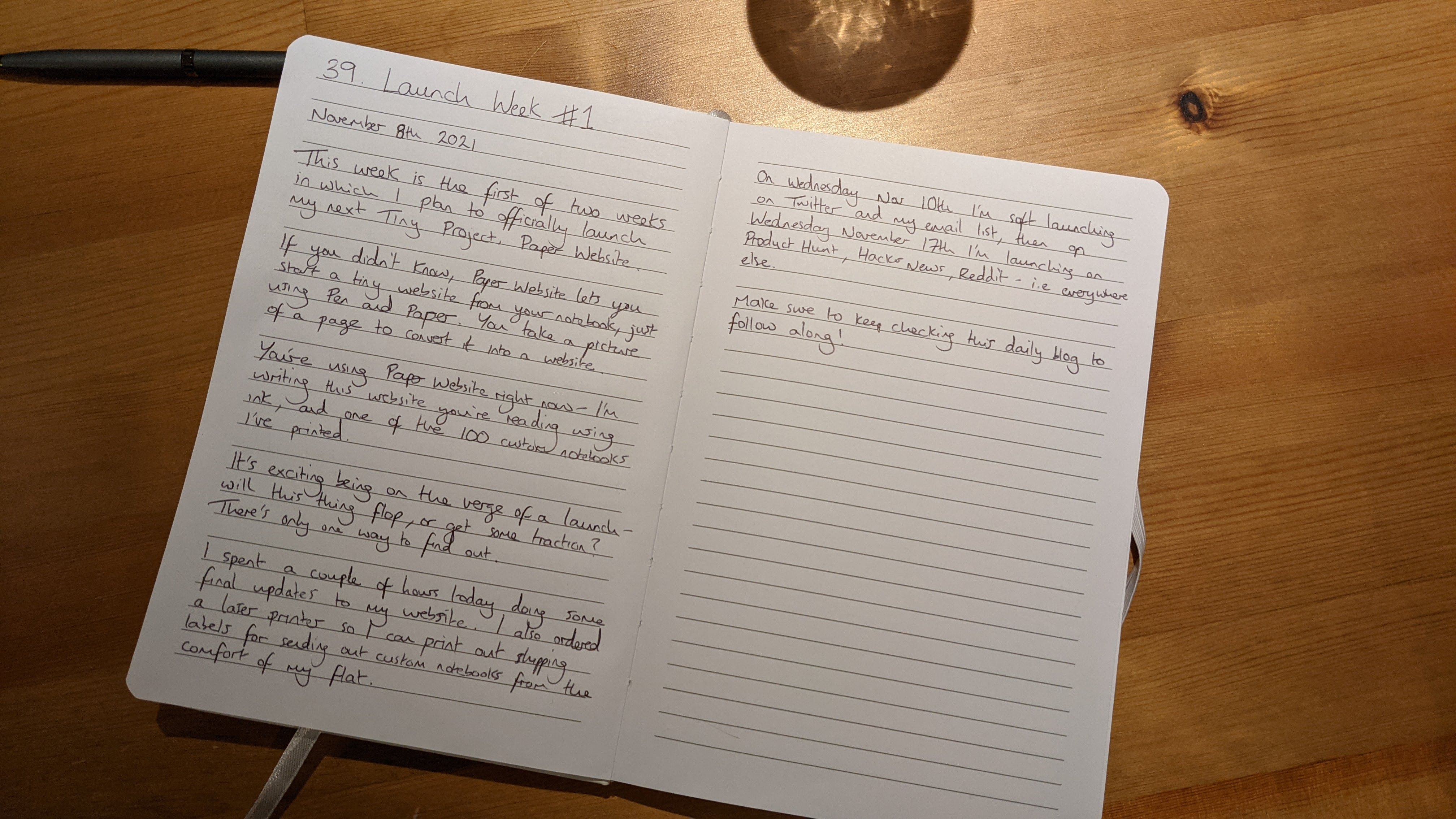 It's exciting being on the verge of a launch - will this thing flop, or get some traction? There's only one way to find out.
I spent a couple of hours today doing some final updates to my website. I also ordered a laser printer so I can print out shipping labels for sending out notebooks from the comfort of my flat.
On Wednesday November 10th, I'm soft launching on Twitter and my email list, then on Wednesday November 17th, I'm launching on Product Hunt, Hacker News, Reddit - i.e. everywhere else.
Make sure to keep checking this daily blog to follow along!