38. Building the Hype
Friday November 5th 2021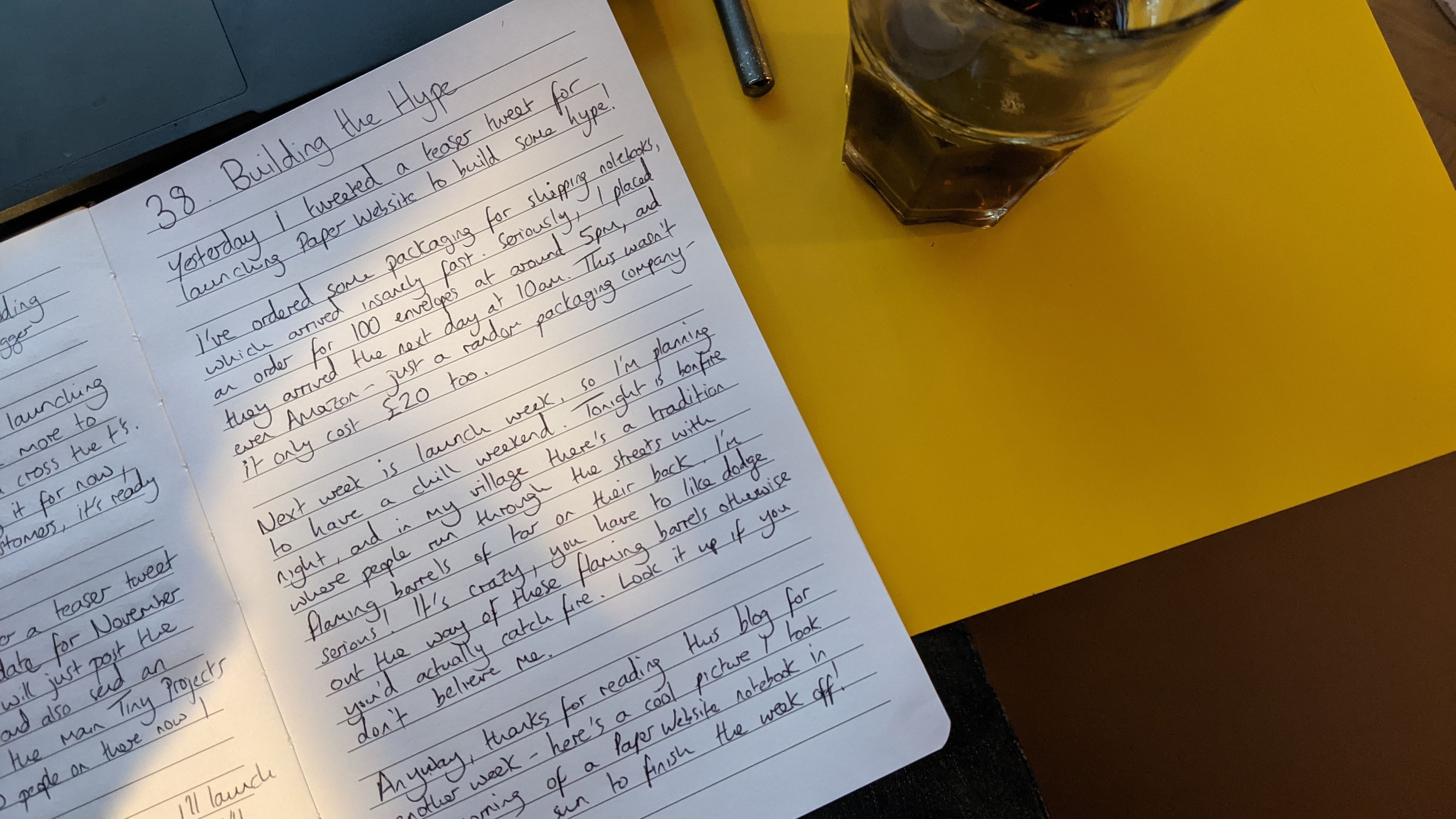 Yesterday I tweeted a teaser tweet for launching Paper website to build some hype!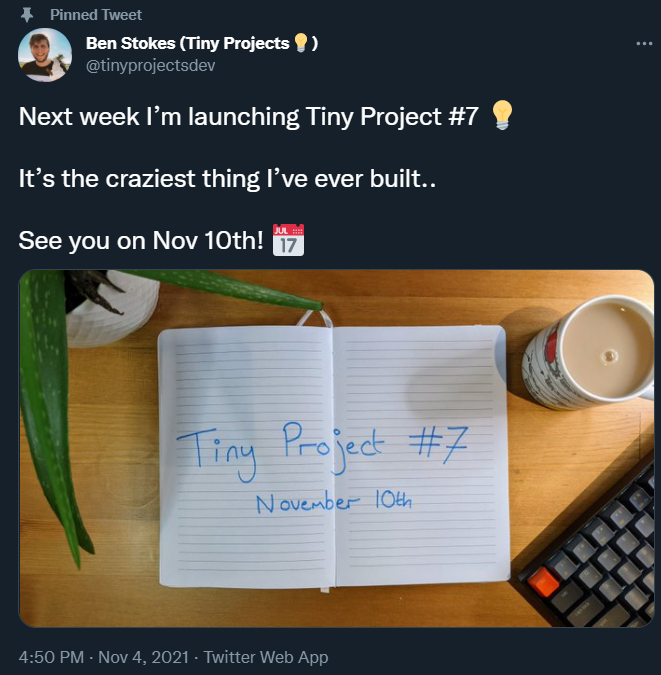 I've ordered some packaging for shipping notebooks, which arrived insanely fast. Seriously, I placed an order for 100 padded envelopes at around 5 pm and they arrived the next day at 10 am. This wasn't even Amazon - just a random packaging company - it only cost £20 too.
Next week is launch week, so I'm planning to have a chill weekend. Tonight is Bonfire Night, and in my village there's a tradition where people run through the streets with flaming barrels of tar on their back. I'm serious!
It's crazy. You have to like dodge out the way of these flaming barrels otherwise you'd actually catch fire. Look it up if you don't believe me.
Anyway, thanks for reading this blog for another week - here's a cool picture I took this morning of a Paper Website notebook in the morning sun to finish the week off!