45. Launching on Product Hunt tomorrow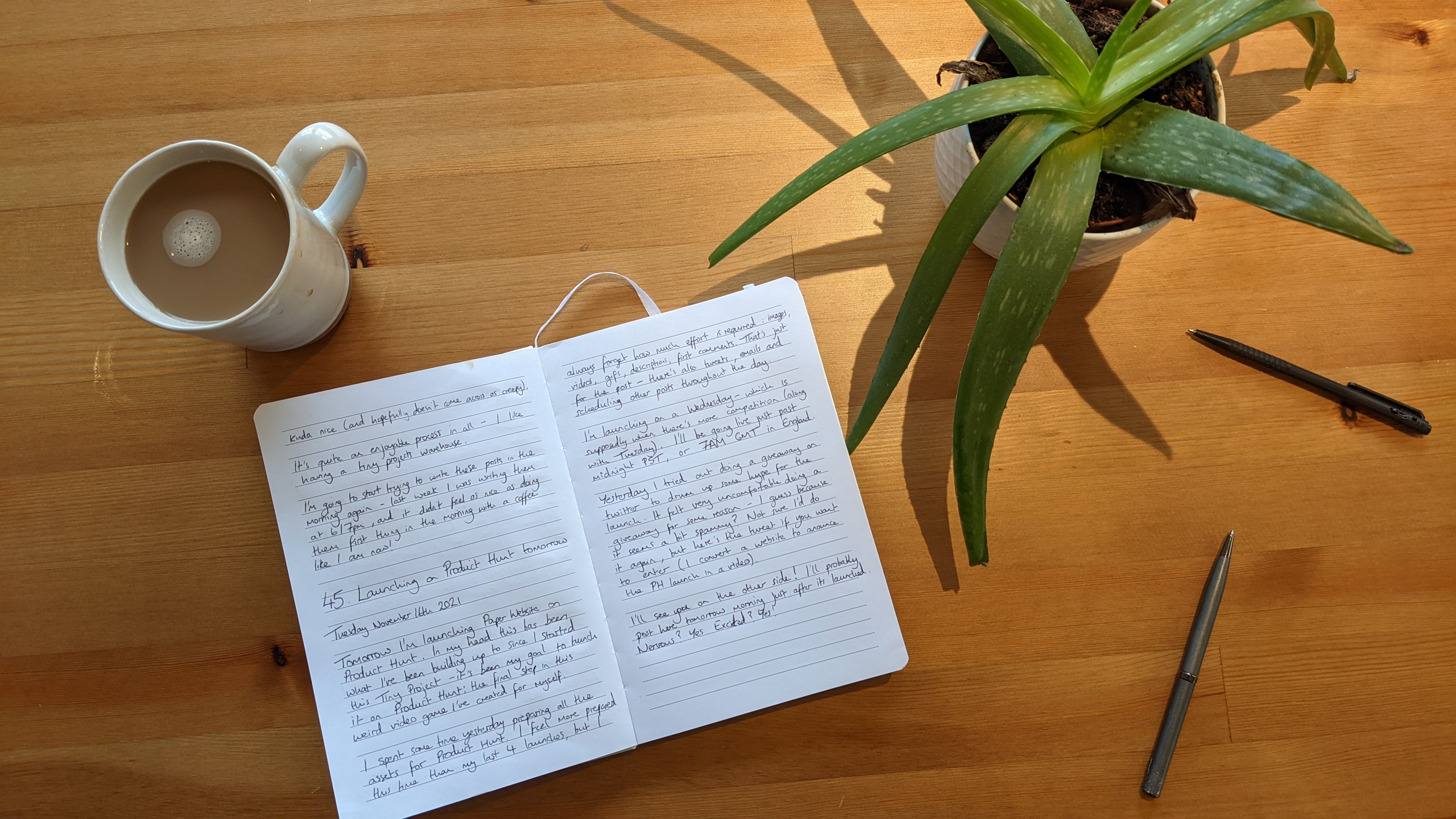 Tuesday November 14th 2021
Tomorrow I'm launching Paper Website on Product Hunt. In my head this has been what I've been building up to since I started this tiny project - it's been my goal to launch it on Product Hunt: the final boss in this weird SaaS video game I've created for myself.
I spent some time yesterday preparing all the assets for Product Hunt. I feel more prepared this time than my last 4 launches, but I always forget how much effort is required: images, videos, gifs, descriptions, first comments. That's just for the post - there's also tweets, emails and scheduling other posts throughout the day.
I'm launching on a Wednesday - which is supposedly when there's more competition (along with Tuesday), I'll be going live just past 12:00AM PST, or 8AM GMT in England.
Yesterday I tried out doing a giveaway on Twitter to drum up some hype for the launch. It felt very uncomfortable doing a giveaway for some reason - I guess because it seems a bit spammy? Not sure I'd do it again, but here's the tweet if you want to enter (I create a website to announce the PH launch in a video).
I'll see you on the other side! I'll probably post here tomorrow morning just after its launched. Excited? yes. Nervous? yes.