46. Product Hunt Launch Day
Wednesday November 17th 2021
Today my tiny project Paper Website has gone live on Product Hunt.
Here's the link: https://producthunt.com/posts/paper-website
It's about 1 pm GMT, so I'm 5 hours in (out of 24). So far it's going well. I'm ranking 5th and up against some stiff competition.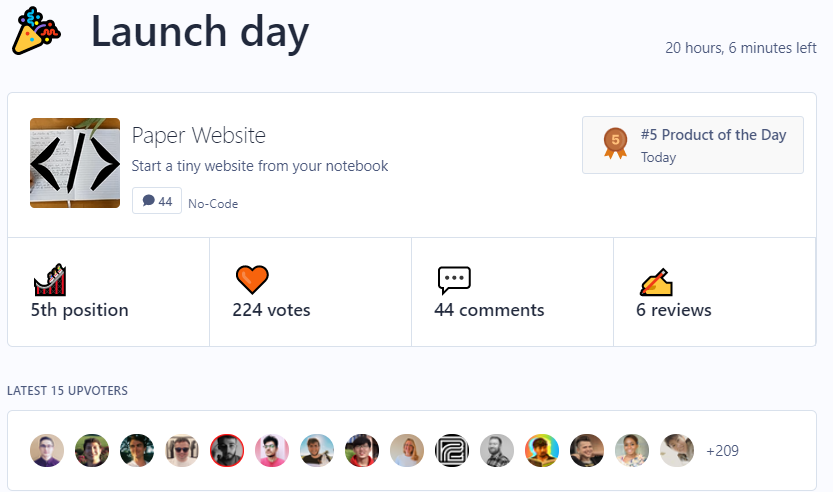 I've tweeted, emailed, and posted in a couple of places to try and get the word out. It'll be interesting to see how it goes - but I'm just happy to have finally launched - I'll report back tomorrow with the full stats.
Oh, and if you're reading this and you've come from Product Hunt - hello! You're using Paper Website right now. I'm writing this blog post from my notebook using pen & paper.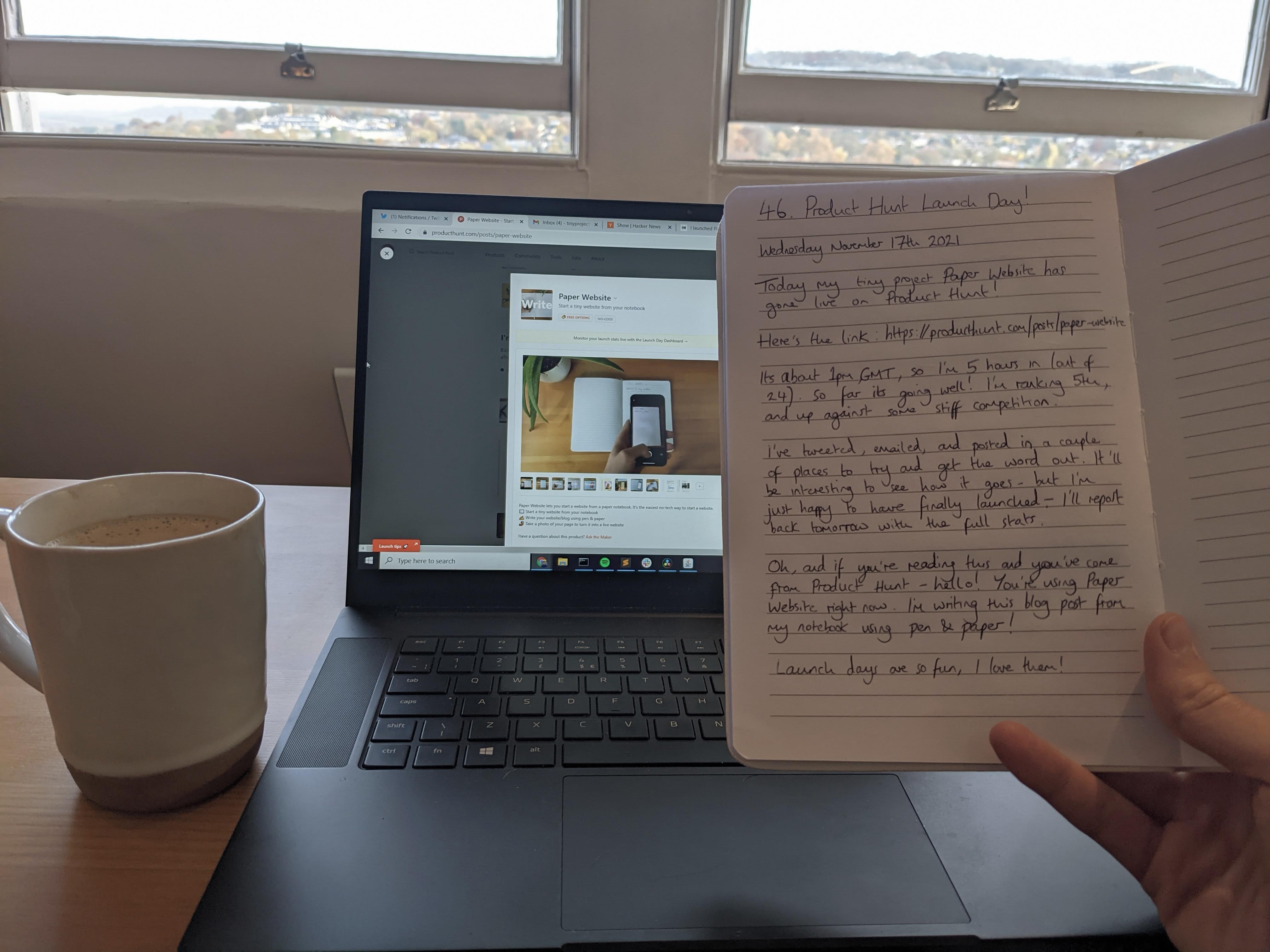 Launch days are so fun. I love them.