63. Airport
Tuesday December 28th 2021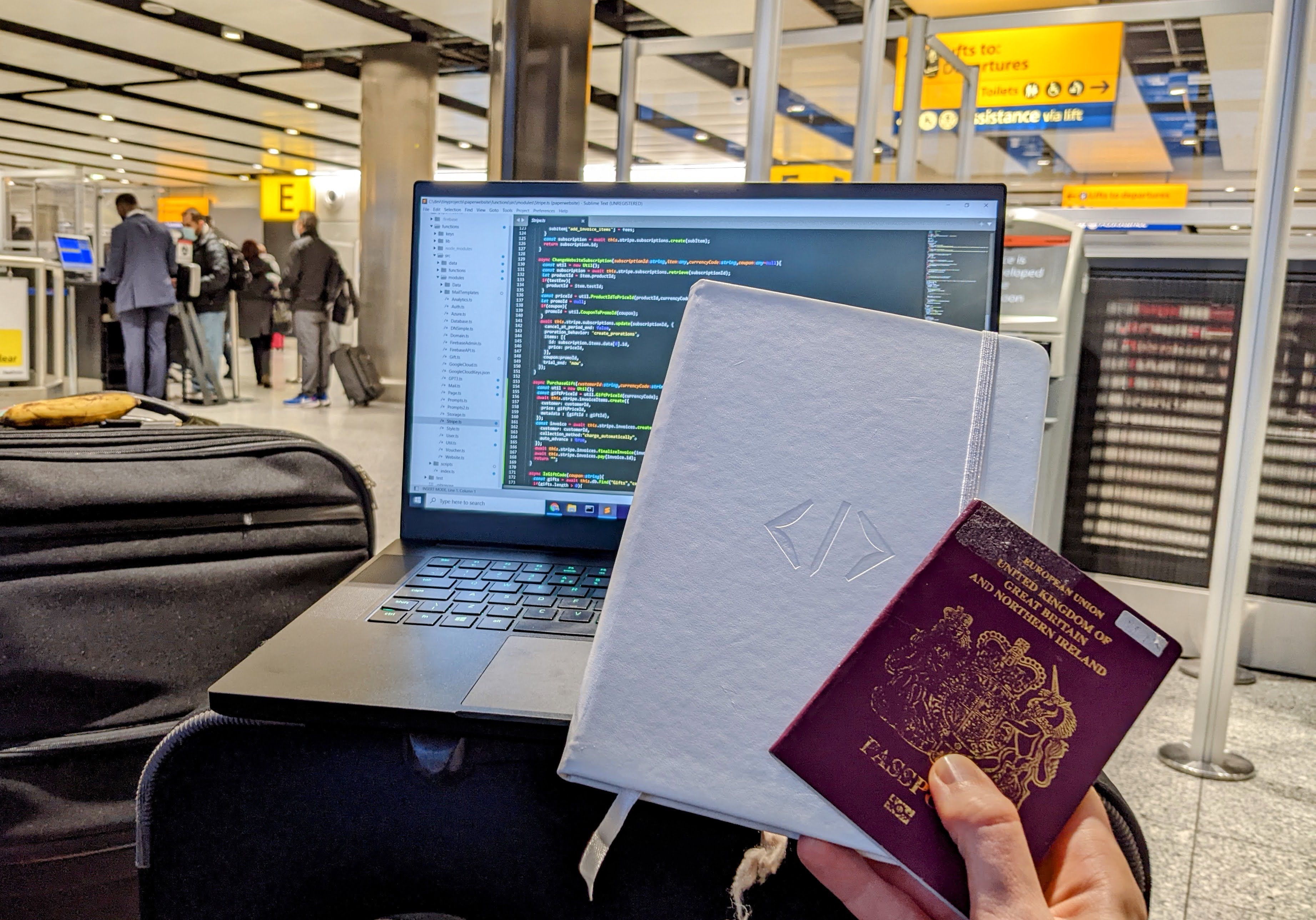 I'm currently sat at the airport ready to move to Australia. I have a good 6 hours to kill before I actually fly, so I figured why not get a coffee and write a quick blog post using Paper Website.
After months of waiting to go, I feel very excited now. Travelling and working in another country is the dream. I make fun of the phrase "digital nomad" - but now I basically am one.
All I have with me is a suitcase full of clothes and a laptop - what more do you need?
This will be an awesome start to 2022 - I'm really interested to see how the change in environment will effect my creativity and productivity - hopefully for the better!
It will also be fun to test out Paper Website on the road. Writing a blog whilst travelling only using pen & paper has always been something I've thought it's perfectly suited for.
This will be my last blog post in England for a while - in 30 hours and 10,000 miles I'll be in a different hemisphere. See you on the other side!