7. Digital Minimalism
Tuesday, September 21st, 2021
Yesterday was an amazing day! As well as the first sale on Paper Website, some other great news came up that I may write about soon (I realise how annoying that is to read..)
I posted another comment on a blogging related hacker news post, that drove about 100 users to Paper Website in 30 minutes - then the traffic stopped, and I realized my comment had been set to 0 points. I'm going to be more careful, as I don't want to get paperwebsite.com shadowbanned.
I also reached out to the customer that cancelled, who gave me some great feedback. They thought Paper Website wasn't working with their handwriting, however, they just used a bad picture. This presented me with two choices: Either spend hours trying to perfect my Paper to HTML algorithm so that it handles bad pictures, or, educate people on how to take good pictures.
In the end, I went for the latter option, and spent 30 minutes creating these simple diagrams in Photoshop.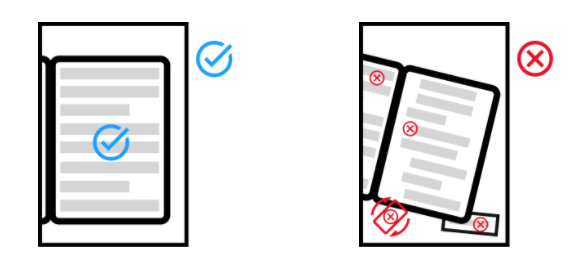 I'm starting to think about who typically writes stuff down into a notebook. For example, a game developer keeping a "Dev Log". I also stumbled across the phrase "Digital Minimalism" - which describes Paper Website quite well. I posted on /r/digitalminimalism and the feedback has been fantastic.
Today I'm going to keep marketing and explore these idea a bit more.