89. My Nomad Portable Setup
Thursday, February 3rd, 2022
Yesterday I tweeted this picture of my nomad office setup, and it somehow became my most viral tweet ever.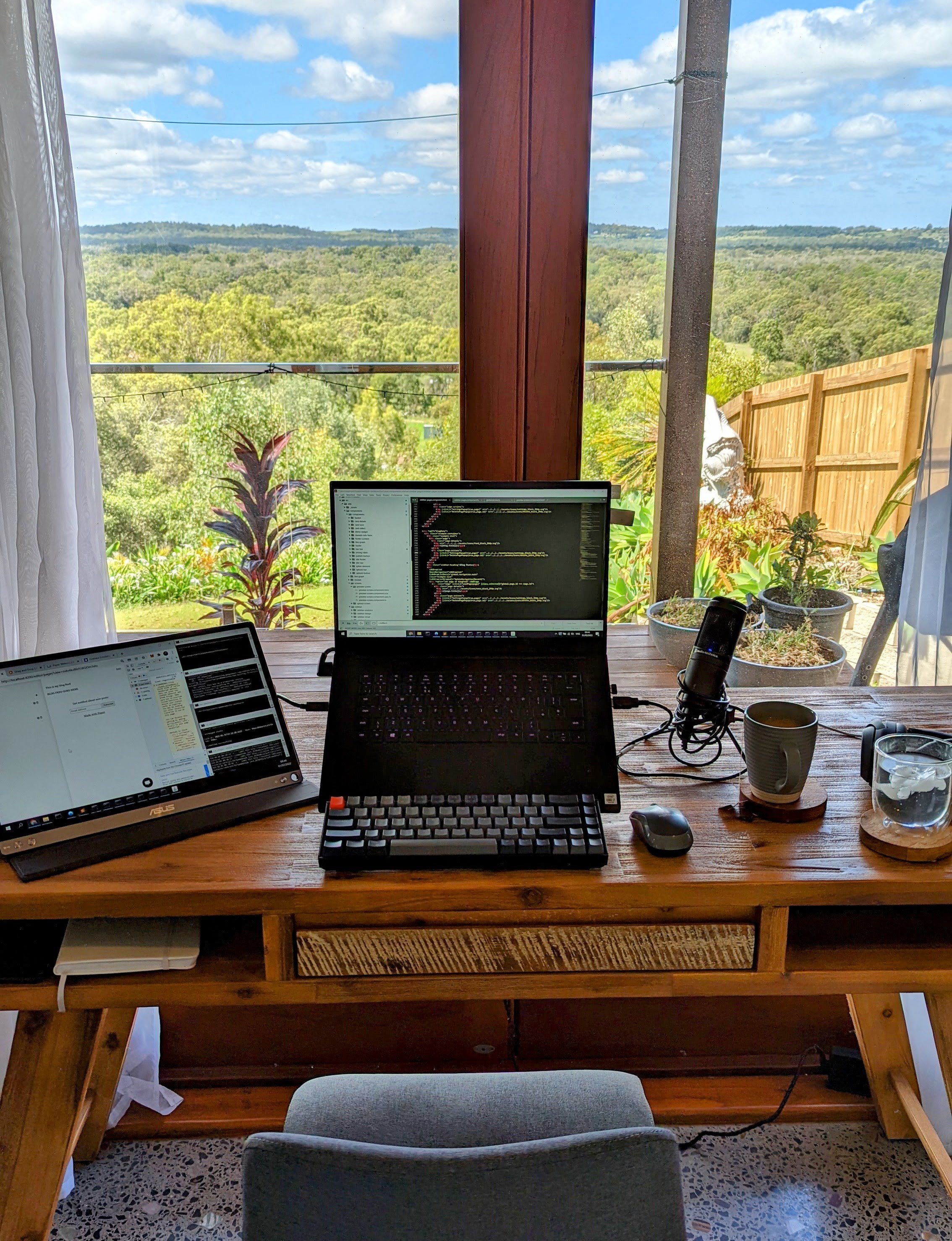 A lot of people asked what gear I use, so I thought in this post I'll run through my current setup.
The laptop is a Razer Blade 15 - it's a beast, but looks great and is really compact. I also have an M1 Macbook Pro that I occasionally use for building iOS apps. I raise my laptop on this tiny foldable stand for better air flow, and so it's at eye level.
I always have my code editor in one window, and what I'm making in another. If I only had one screen, I'd constantly be tabbing between windows which is awful for productivity.
One of the best purchases I've ever made is my portable 2nd screen. It connects super easily via USB-C to any laptop, and fits into a backpack. It's an Asus ZenScreen, and only cost about £200.
The keyboard I use is a Keychron K6. It's the first mechanical keyboard I've owned, and I love it. Annoyingly, I selected a USA keyboard layout, so I'm missing the £ key.
The microphone is an Audio Technica AT2020, which I've owned for over 10 years at this point. The mouse is just a cheap £10 wireless Logitech one.
Everything fits into a rucksack with plenty of room to spare. I can set this up anywhere and have everything I need.
The final thing is the hot drink, which is a mug of English tea, of course