121. Paper Website Next Steps
Tuesday, April 19th, 2022
Now One Item Store is back up and running, I'm going to leave it for a week to work out my next steps. This means I can set my sights back on other projects for a bit.
My first goal is to ship a new version the Paper Website app.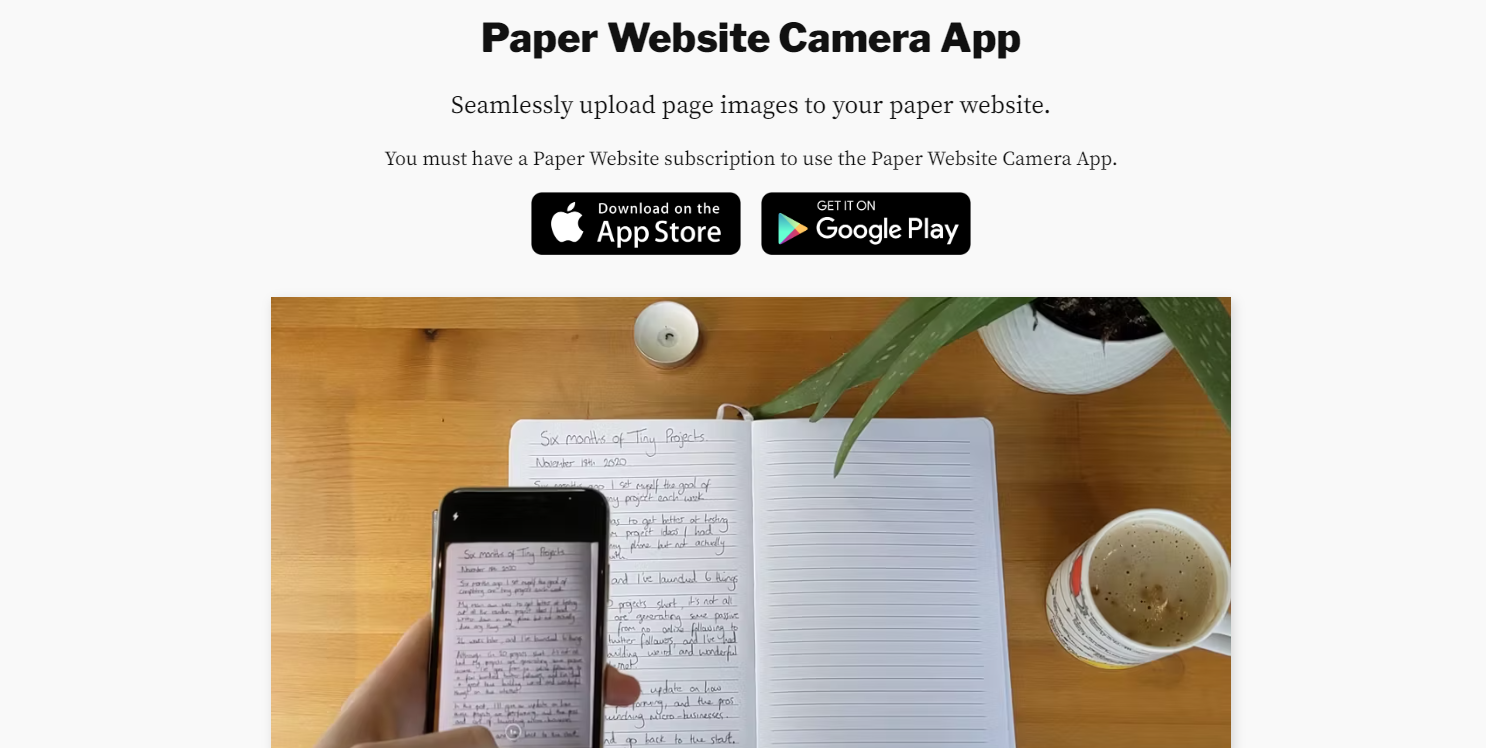 I threw this app together in a couple of days when I first launched Paper Website, and haven't really updated it since.
All you can do on it currently is upload a photo of your page to convert into a webpage for your Paper Website.
I use it for all these blog posts, but it's not great, because after uploading I need to switch to my laptop to edit the post, send out newsletters and view analytics etc. -there's too much friction.
I'm going on holiday next week - so my goal is to ship a new version of this app that lets me run this daily blog using a phone, a notebook and a pen.
Speaking of Paper Website, I ran my first podcast ad for it on No More Mondays! It's a great show hosted by James McKinven and Dan Rowden, where they document their indie hacker journeys (a bit like this blog).
Check out the episode here.