Tiny Social Growth
Monday, October 17th, 2022
I've been pretty quiet on my own Twitter account the past few months whilst I've been working away on PromptBase (I haven't even "twitter-launched" PromptBase yet..!).
But, I have been incredibly active on the PromptBase Twitter and Instagram account.
Each day I post a 3x3 collage of images generated by some of the best prompts sold by users.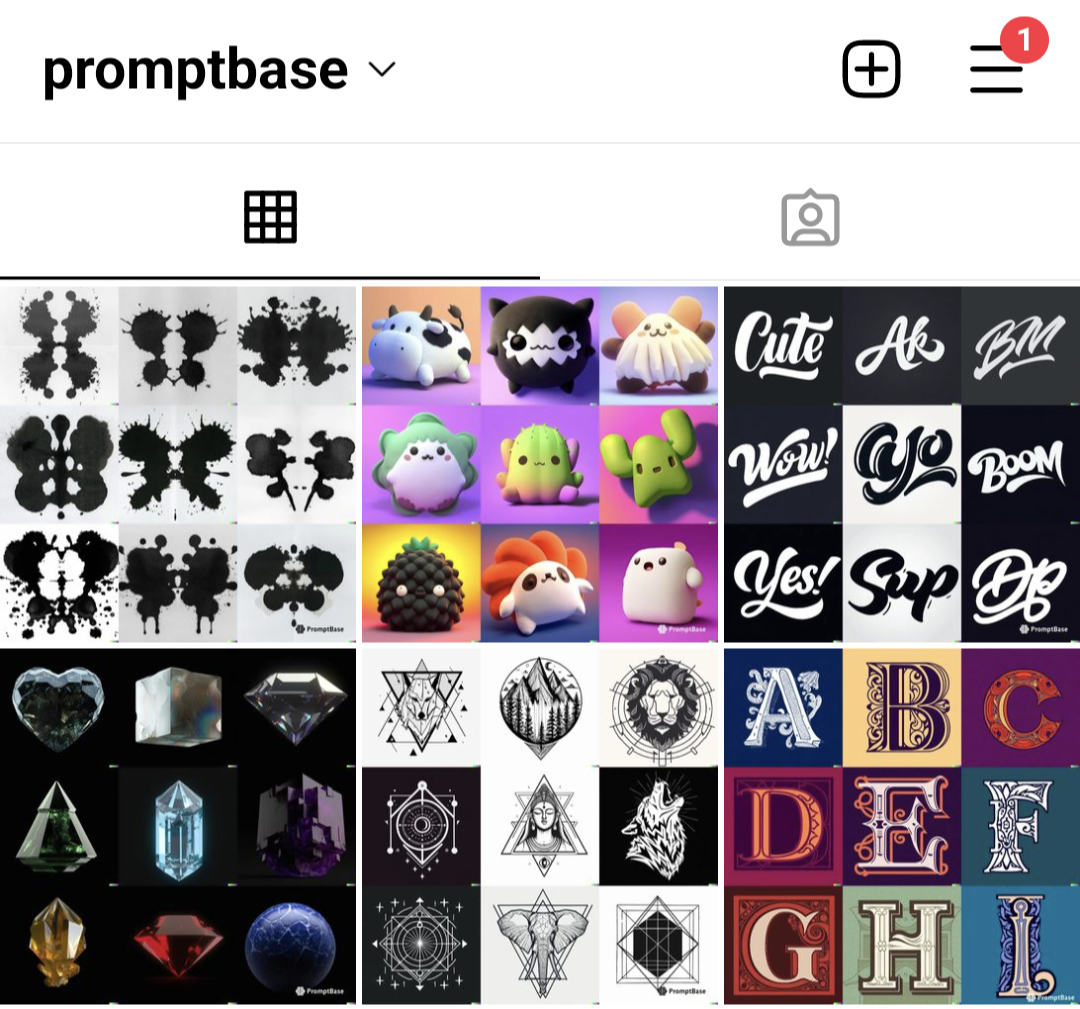 It's a real highlight of my day doing this. It feels a lot more organic compared to my previous tiny project social media attempts, and I'm actually seeing some small results.
At the time of writing this there's 442 followers on Twitter and 260 on Instagram.
This might finally be a marketing channel I actually enjoy!