25. All My Statistics from One Month of Writing a Daily Blog Using Paper
Friday October 15th 2021
I've been writing this blog using a paper journal and converting it into a website using Paper Website for one month now, so I thought it would be an interesting time to check out the stats.
Firstly, Paper Website is sitting at $187 ARR. This comes from 1 annual, and 1 monthly customer. I'm excluding the first guy who signed up and cancelled - as I refunded him.
The Paper Website website has had 4,800 users visit it since it went live on September 5th. It's currently averaging about 30-40 visits per day.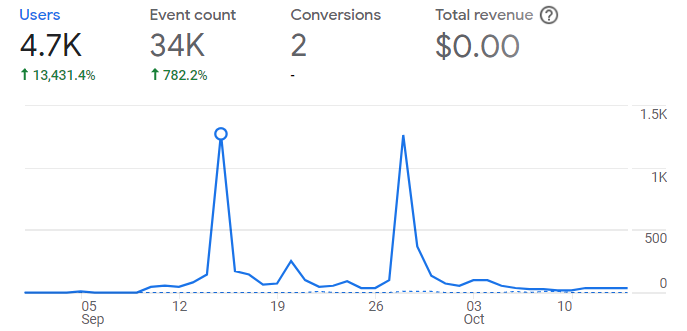 Here is my purchase funnel dropoff stats. The conversion rate is not amazing right now, but I've recently made a lot of design changes that I think will improve this.

Okay, now onto this blog you're reading right now. Currently, it's had 3,000 visits in the last month from 469 users. 82 people regularly read it each week.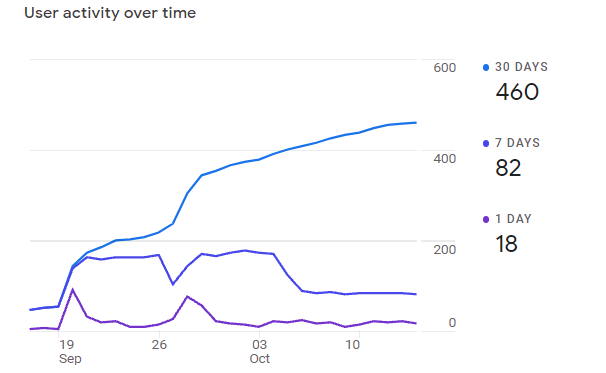 The daily micro-newsletter I write for this daily blog now has 10 subscribers, and an average open rate of about 80%.


The most read daily blog post is #1 - Start, with 97 views. This blog is also most popular with people from the United States. Hello from across the pond!
These daily blog stats are all separate from the main tinyprojects.dev website, which is why I've put it on the daily.tinyprojects.dev subdomain.
I've written 25 daily blog posts using pen and paper, and still absolutely love it, so I'm still feeling confident about the idea. 469 people have read these random notebook scribbles! I can't wait to use Paper Website when I go travelling - how awesome would it be to run a tiny travel blog with just a notebook and your phone.
Anyway, I hope you found this interesting - and if you're one of those 469 people reading this random man's crazy notebook ramblings, thank you for joining the ride.
Have a good weekend!