30. Bucharested
Tuesday, October 26th, 2021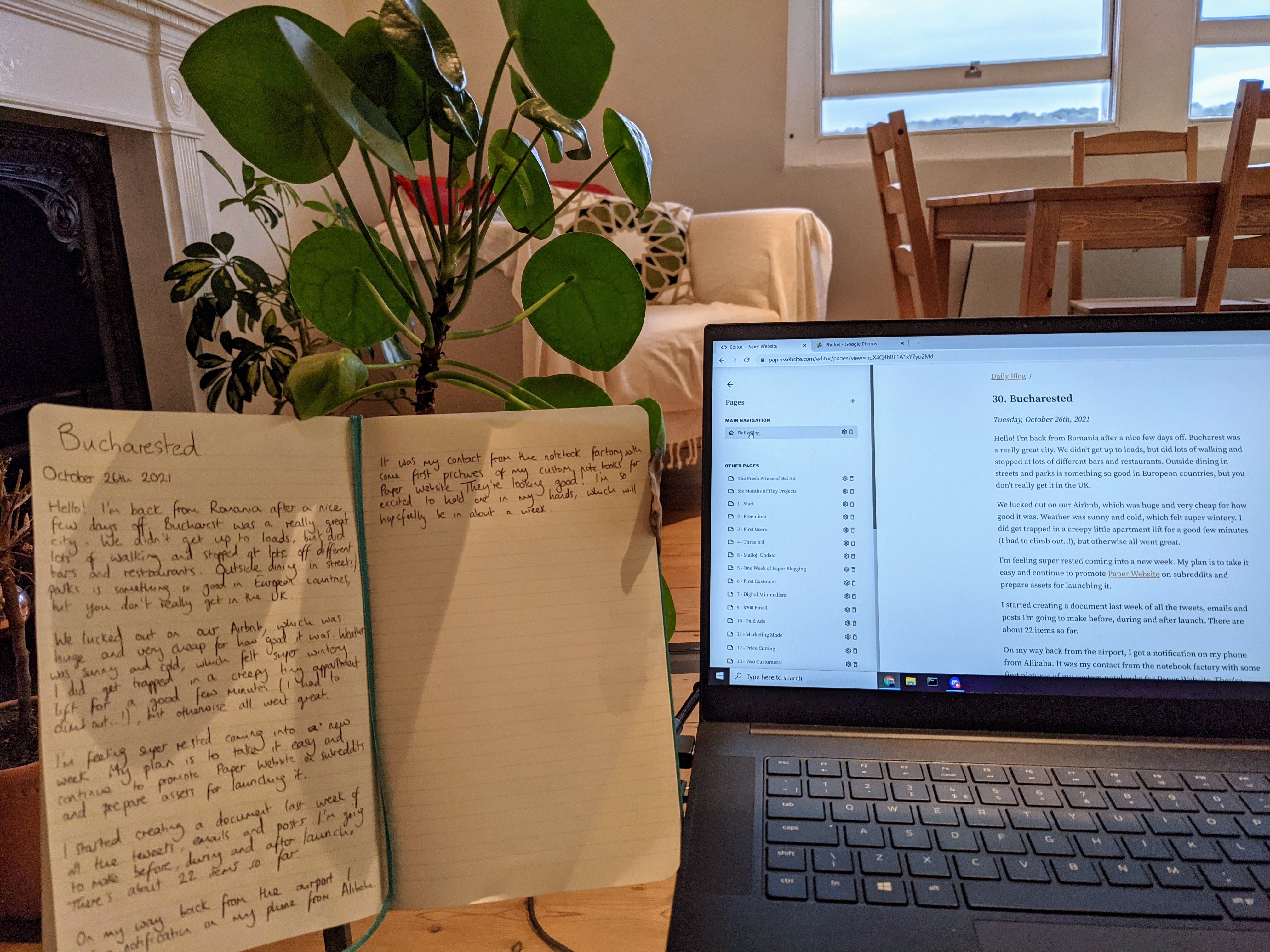 Hello! I'm back from Romania after a nice few days off. Bucharest was a really great city. We didn't get up to loads, but did lots of walking and stopped at lots of different bars and restaurants. Outside dining in streets and parks is something so good in Europeon countries, but you don't really get it in the UK.
We lucked out on our Airbnb, which was huge and very cheap for how good it was. Weather was sunny and cold, which felt super wintery. I did get trapped in a creepy little apartment lift for a good few minutes (I had to climb out..!), but otherwise all went well.
I'm feeling super rested coming into a new week. My plan is to take it easy and continue to promote Paper Website on subreddits and prepare assets for launching it.
I started creating a document last week of all the tweets, emails and posts I'm going to make before, during and after launch. There are about 22 items so far.
On my way back from the airport, I got a notification on my phone from Alibaba. It was my contact from the notebook factory with some first pictures of my custom notebooks for Paper Website. They're looking good! I'm so excited to hold one in my hands, which will hopefully be in about a week.